Destination Wedding Vendor Reviews
Wright Travel Agency - Destination Wedding and Honeymoon Specialists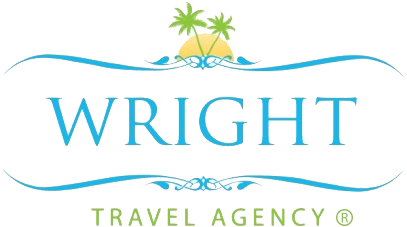 Ratings Distribution
(Rated 4.9 stars with 131 reviews)
Rated #1
of 4 Travel Agent Reviews on BDW
About:
US Based Travel Agency that specializes in Destination Weddings and Honeymoons.
Wright Travel Agency is your full service travel agency and is here to serve all your leisure and business travel arrangements. We are an award winning agency that specializes in destination weddings, honeymoons, and family travel.
We are a family owned and operated business but are also affiliated with some of the biggest providers of travel packages and cruises.
Awards and recognition: 
Palace Resorts Top PRO Agency     |    AMResorts Master Agent & Top Agency  
Karisma Hotels Diamond Level 5 (highest production), Top 10 Azul Weddings, Top Wedding Coordinator |Wright Travel & Karisma GIVC Benefits
Travel Impressions Best of the Best Globe Winner    |     Apple Vacations Golden Apple Winner  
Email: info@wrighttravelagency.com
Phone: 415-839-7511
website: wrighttravelagency.com
New Client Inquiries: wrighttravelagency.com/inquiry