Travel Agent Reviews
The BEST Service!!
This is a review of: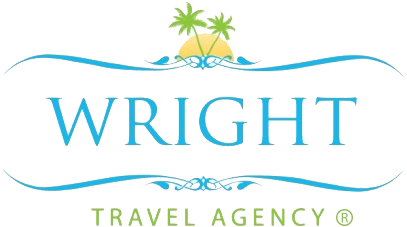 Detailed Ratings
My fiancé and I had this crazy idea to get married in Mexico and plan a destination wedding. We have never been to a resort in Mexico and have never attended a destination wedding. This was all new to us and we didn't even know where to start with the planning. Luckily, I was referred to Wright Travel Agency by a bride that I connected with on a destination wedding Facebook page. I contacted them in March 2020 via email and MarieSam was in contact with me within 24 hours. Right off the bat, I was extremely impressed. I expressed that I didn't know where to start and that we had a million questions. MarieSam set up a phone appointment and answered ALL my questions and was very, very pleasant to talk to...not to mention that she was out of town when I requested a phone appointment and she still made time to connect with me! I felt extremely comfortable and confident that MarieSam knew what she was doing and that should be a great fit for us. Unfortunately, my fiancé and I went with a different direction with planning our wedding due to COVID hitting the states in March of this year . Wedding planning from March-June were so stressful. The day I was feeling the most upset and defeated, I had an email in my inbox from MarieSam following up on my initial request and let me know that she was always available to talk if I had questions. It was a HUGE sign to move forward with her and I was kicking myself for not going with MarieSam and Travel Wright Agency from the very beginning. The fact that she messaged me MONTHS after our first couple emails/phone calls shows how much she cares about her clients and her position as a destination TA. I scheduled another call and she again took the time to listen to me about my concerns and vent about my wedding stress and even conferenced in a call with my mom and answered all of our questions. Once we had all our questions answered, we were ready to slap our deposit down and block off a group of rooms at our resort. She was quick to get that situated and created a beautiful website for us and to make booking and traveling easy for our guests. She literally made my stress melt away and is very easy to talk to. Her communication is very clear and gets back to me in a very appropriate time frame.I will  recommend her services over and over again. We are a year out from our wedding and I'm very excited to work alongside with MarieSam. This next year of wedding planning will be a breeze with her and we can just focus on having fun!