Travel Agent Reviews
Babs is the BEST
This is a review of: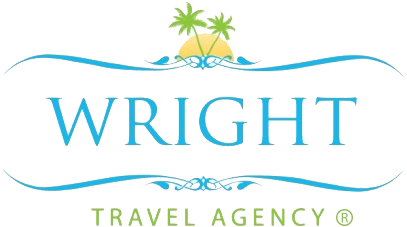 Detailed Ratings
Pros:
Clear communication, solid advice, attentive, professional
We wanted to have a destination wedding for many obvious reasons: go on a vacation, simplify the guest list, and cut down on vendors and costs. I wasn't sure if I wanted help from a travel agency because I actually like doing research myself and finding "the best deals." However, one name popped up a few times and I decided what the heck, might as well contact her. So I emailed Barbara Vong at Wright Travel Agency and surprisingly I received an immediate, cheerful, helpful response. Babs took the time to explain that although I was finding "better" deals online through VRBO or discount sites, I would be leaving a lot on the table as far as extras for the wedding (upgrades, free nights, complimentary cocktail hour, flight refunds, etc). Ultimately, I knew I wanted Babs to help coordinate my guests (we had about 50 people). 
My experience with Babs in the months leading up to the wedding consisted of prompt and friendly communication, solid advice, and occasional reminders of deadlines for important decisions. We never worried about our difficult guests, she knew how to gently corral everyone. In fact, a lot of our friends and family were hoping she would be at the wedding (I definitely asked her!). Coincidentally, Babs was vacationing with her boyfriend at the resort and we were able to hang out on our overlapping days. I asked Babs to come to our meeting with our on-site wedding coordinator, something she doesn't usually get to do with her brides. Babs was very assertive in regards to asking questions and making sure we were getting what we wanted (there were a few unexpected issues that came up) and it was great to have her in our corner. 
Professionally, you can expect Barbara Vong to be attentive to you and your guests' needs. Having her take care of coordinating our guests' rooms and airport transportation was priceless, considering we had plenty of other wedding details to take care of. Upon meeting her in person, she felt like an old friend. Babs is the kind of chick you can share stories with while drinking beers by the pool all day.
If I could change anything, I wish I shared with Babs some of my frustrations about the resort and coordinators. I am the kind of person that doesn't like to feel like a burden on others and I didn't realize that Babs would have been more than happy and willing to contact the resort and set things straight. Yes, she is a travel agent so she coordinates rooms and flights. But she specializes in destination weddings and she can help walk you through all aspects of the planning process. Communication with off-site and on-site coordinators can be frustrating, so if you are working with Babs, ask her for help.
Babs, if you read this, THANK YOU for your endless positive energy, late night email responses, and overall enthusiasm for your job!
-Marissa