Travel Agent Reviews
Best Travel Agency for Large Wedding Groups
This is a review of: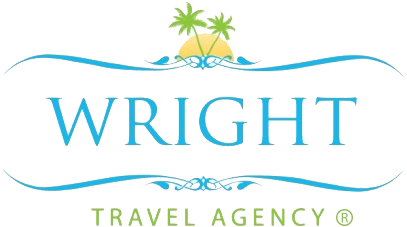 Detailed Ratings
Pros:
Organized, Prompt, Friendly, Knowledgeable
Cons:
Keep in mind they are on west coast time, but not an issue if you make it clear to your guests
I have never used a travel agency before but after inquiring with Wendy Hicks on my destination wedding in Cancun at Gran Caribe Real, I decided to go ahead and take a change and use Wright Travel Agency for my first time. I had about 23 rooms worth of guests book through a room block with Wendy and they were all very impressed with her services- her vast knowledge, her quick response time, her clear emails, her availability via phone during office hours, etc. She requested everyone's flight information and she was able to book shuttles through the trusted Olympus tours company to and from the airport. She helped us get quotes 3 different times throughout the year and we were able to lock in the best pricing for our guests via the room block. They also have great incentives where you can get a night's stay for free if you book a certain amount of rooms. At first I was skeptical about using a travel agency, but you truly do get worry-free, VIP service when you choose to go with Wendy Hicks at Wright Travel Agency. My now-husband and I actually got into a terrible car accident on the way to the airport to get to Cancun and we had to reschedule our flight for the following day. I emailed Wendy and told her of the situation and gave her our new flight information and she immediately reached out to Olympus tours to reschedule our shuttle and reached out to the hotel and convinced them to refund our missed one night's stay. We really did not expect that she would go that far to help us out in any way she can. Right before the trip she sent a little thank you note and package that was so sweet and generous. It really made me feel like I was a part of their family. Wendy did a great job of making the group feel like VIP and getting all our family and friends organized and together at Gran Caribe Real Resort in Cancun to witness our unforgettable wedding day. We all had an absolute blast and can't wait to plan the next big trip with Wright Travel Agency. Thank you so much, Wendy!!!