Whew! Finally they're all done and I am so in LOVE with them!
My FI's cousin designed the BoardingPass STD. We took it to Kinko's and had them print them out on Glossy 105lbs paper we purchased from xPedx. I along with my FI put everything else together...
We did a total of 100.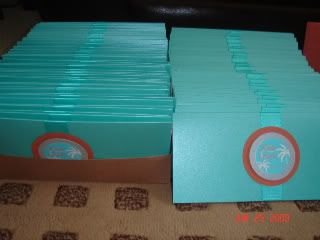 The #10 envelopes we purchased from The Paper Source. We sealed it with our Monogram that Rebecca made for us.
I was a little anal when i noticed the Ticket Jacket wouldn't stay closed. So I purchased Velcro rounds I purchased from Walmart, and cut them in half.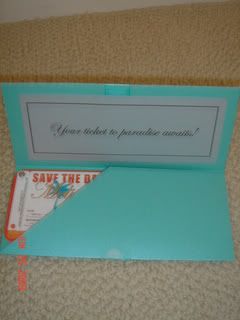 Sorry... My camera sucks.. We attached them all together with a Medium sized crystal brad, purchased from Michael's
THANKS TO EVERYONE I GOT IDEA'S FROM! You rock!