Riu Bachata Review
Arrival Date – March 10th 2010 (we stayed 2 weeks)
Date of Wedding – March 13th 2010
54 Guests in Total
Overall Rating – A
Hotel Grounds – A+
The hotel was amazing, I truly enjoyed that the beach had shady trees so that you could enjoy the beach, sand and ocean with out burning our skin off. The Breeze was amazing and you were able to say in the sun longer because of it. The pool was a great size and their were 2 of them – which helped with them not being to overcrowded. The chairs around the pool are hard to get but once you find one it is nice.
The resort it's self was amazing well kept – leaves, coconuts etc. that had fallen during the night were cleaned up every morning. Overall I was extremely impressed with the resort itself
Room – A+
We were upgraded to a Junior Suite with an ocean view for both weeks and the room was awesome! It was very large, with a very nice bathroom. The patio overlooked the ocean was awesome as most nights we slept with the door open so we could hear the waves. Our air condition stopped working, called the lobby 4 times to get it fixed and it never was. This did not bother us as we were not really in the room that much and we just opened the door at night to cool off. Would have been nice to have some air but totally did not affect our two weeks.
Food & Drink – A
The food was good – My husband is a extremely picky eater so I was worried at first but he found something to eat at every meal. Not everything was exactly as we are use to tasting it but their was defiantly edible items. Overall I would not say it is fantastic but it was good.
The drinks were good – I found that the alcohol was not watered down at all and the bartenders would most free pour into the cups. Would have liked to have people around the beach and pool serving drinks but that is okay it was nice to get up and walk around.
Entertainment – F
I have to be honest and say that if I could give a lower grade than F I would! I found the entertainment absolutely horrible! We found most night that we would wait to the start of the show and then with in 4 minutes of it starting we would leave! The best night was karaoke!! The kids show that starts prior to the adult show was the same 10 songs every night and after 2 weeks it was a little annoying. I would have liked to have had an area where if you did not want to watch the entertainment you could go and sit and talk with everyone – as there is no area like this and so we all would retreat to just walking around the resort.
Their were activities during the day and we did not take part – so I can not comment on them.
Wedding – A+
Coordinator – Maria was amazing – she answered every question with in 48 hours and everything went as planned. When we arrived we had a note stating we were to meet her at 10:30am the next morning – we did and we confirmed everything and it went great. The only thing is that during the ceremony I found it to be very "on stage" were it was very much about taking a photo vs us getting married – we had to pose for everything and wait for the photographer to take the photo – I would have liked to just have had the ceremony with out that – but it was no big deal.
Dinner – we chose the dinner at the steak house and it was awesome! Everyone commented on how great the food was. The cake was very delicious – although I never ate any my brother had 3 pieces and said it was the best cake he ever had!
Dance – By far the best choice of the night!! I was a little unsure if this was going to be a good idea considering their were a very mix of old and young people, but by far this was the best decision (well other than doing a destination wedding and choosing my husband) As the entertainment was crappy this was a great way to dance the night away!
Overall I loved the resort – I would highly recommend it to anyone!
I have included a couple of photos below as well.
If you have any questions about the hotel or anything else please just message me as I am more than happy to answer.
Cheers!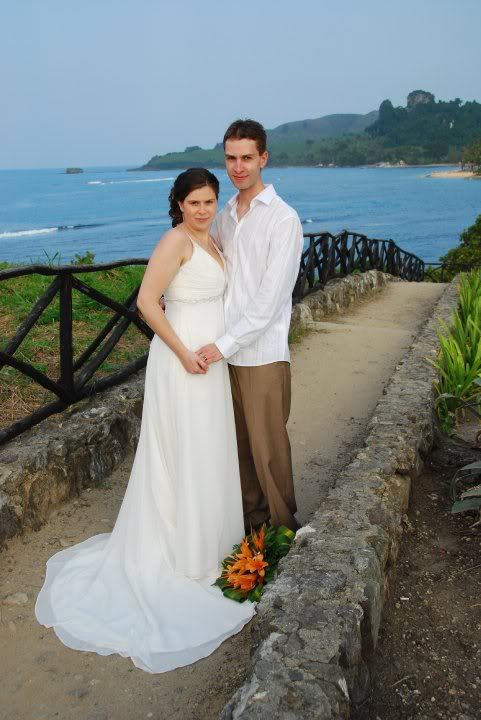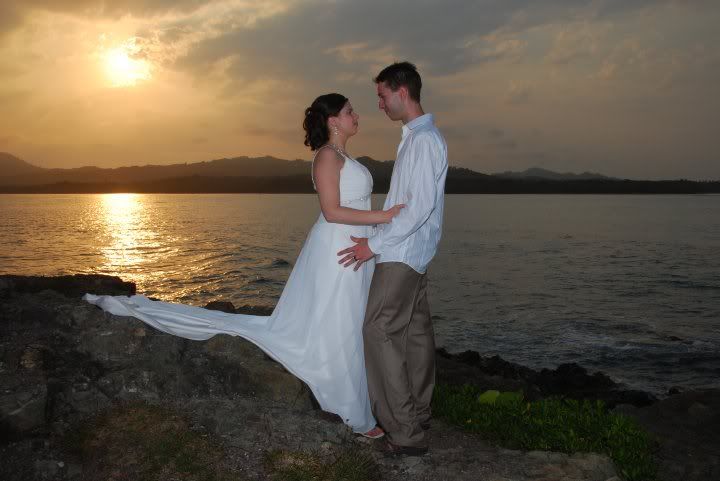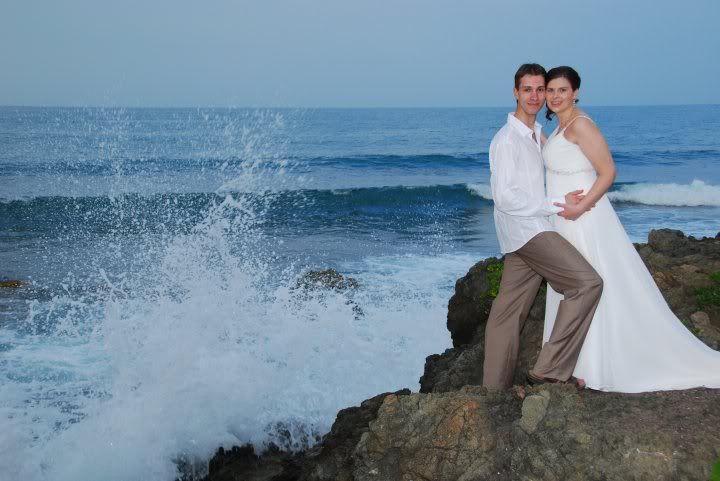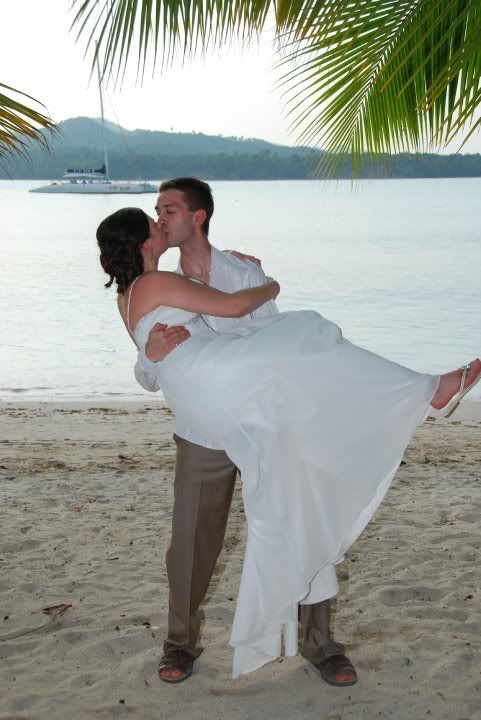 PS - the photo's were taken by my brother-in-law