Hello,
I am having such a hard time deciding which dress!!!! Every time I think it is the one, I bring my mom or sis to see it and they are like "eh", then I get upset bc I don't want to be just "eh" I want to be "woah!" Here are my top 3 and it is driving me crazy so please help!
#1 I love but it is going to be $2500 with alterations, don't know if I can afford but if it is clearly the best I may have to make it happen!
#2 Second dress I tried on and a favorite from the beginning of the search.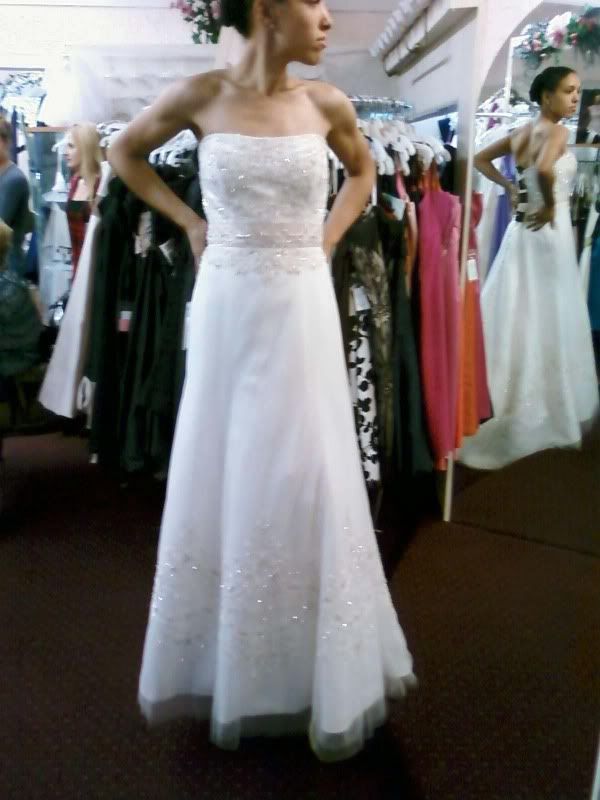 #3 I loved there and everyone else loved but when I look at the pictures I just feel eh because I have always been paranoid about my stomach and the dress was too small so it is sticking out a little and I don't have to want to worry on my wedding day, but if it is the one I will suck it up and wear spanx!
Thanks!