i wanted to do these way back before my wedding but never had time, so i figured since we still use our passports a couple times a year i better get on it. i just made these and they were soooo easy! took less than 30 min for all 4, including design time in fotofusion.
i bought the plastic passport covers at walgreens for $0.99 each.
to personalize i used backgrounds and pictures of the person, using fave colors or hobbies.
i used LumaPix FotoFusion to make the pictures/backgrounds and then just printed the pics into 3.5x5 pics on photopaper, cut to size, and put the passports in!
super easy and fast, and much cheaper than colored "leather" passport covers.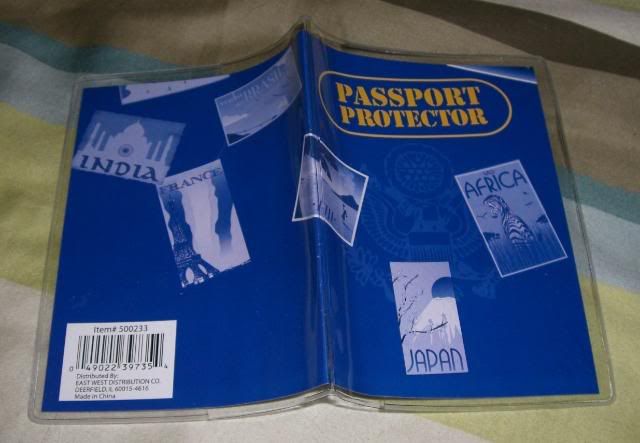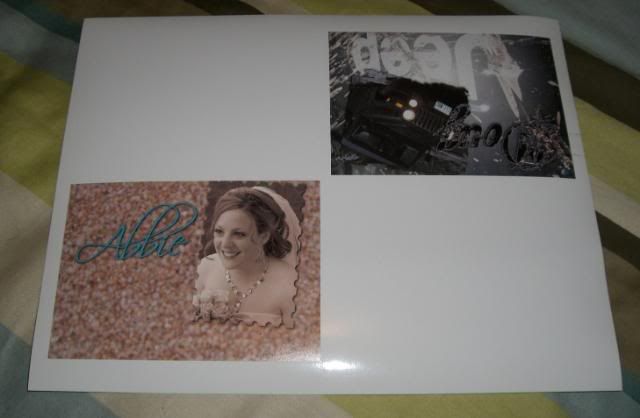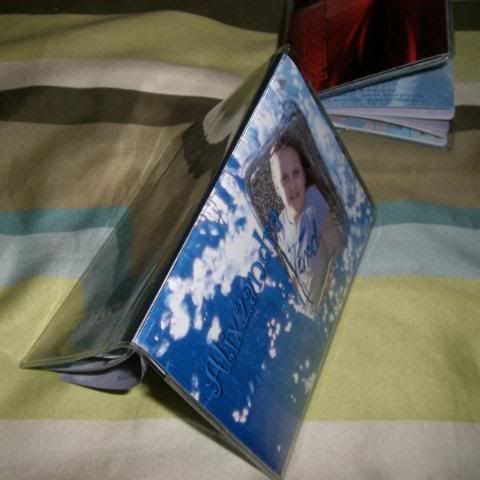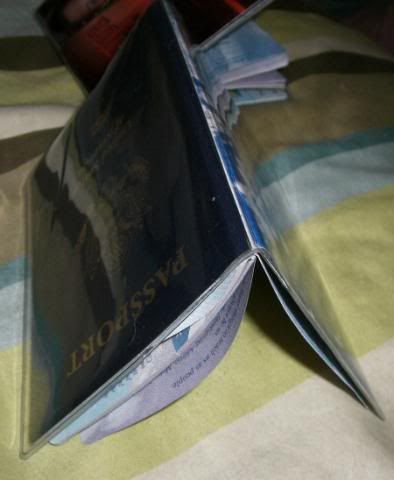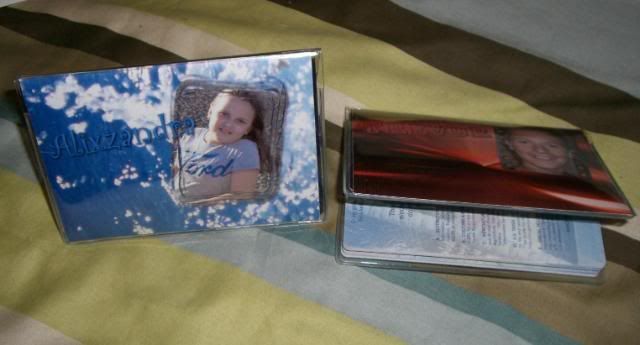 sorry the pics arent the best but it was hard to photo due to the angle of the flash on plastic
you get the idea!