*bump* i love love LOVE this thread and think it would be a shame for it to go away--hopefully that's not an etiquette faux paux!
it was so helpful for me to get a feeling for what dresses looked like on real women and how gorgeous everyone was in theirs before i went shopping (this sunday).
i had a few favorites picked out but was so worried about how i'd look in them versus the model given i'm (a) not size 2 and (
have hips which none of the models had in any of the style dresses i loved. but the very first dress i tried on, i really loved right off the rack. so now i just have to buck up and buy it
Anyway, here's the Kittychen Princess tyle dress on the model:
And here's the dress on yours truly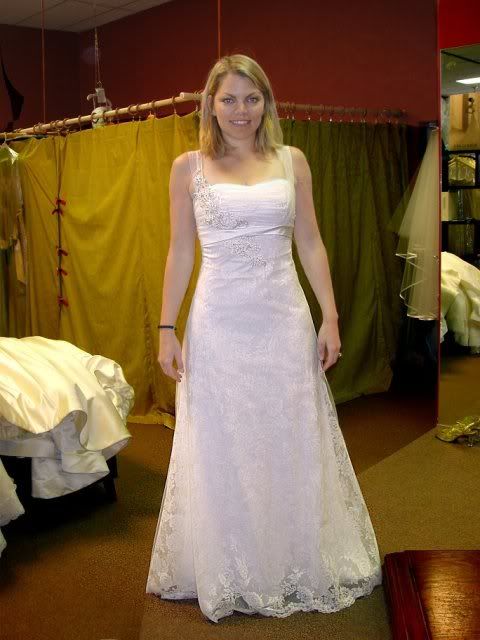 of course, since i'm practical to a fault, i can't possibly buy the first dress i try on, so now i have to try 383010101 other dresses to confirm. i'm exhausted just thinking about it!