I just googled "coupon codes for free vistaprint postcards" and designed the image using my own pic upload and their postcard making program.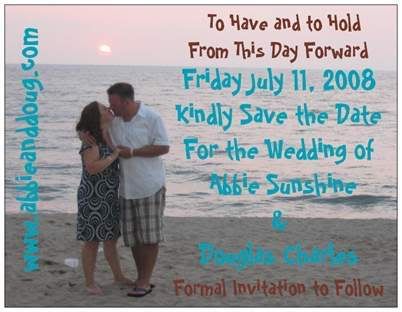 Paid less than $7.00 for postage for 100 of them!

Also got these address labels, 140 for $2.24 plus shipping.
We also ordered our supplies for making message-in-a-bottle STD's thru
Sand Blast Entertainment
and we are going to roll the postcard up and put it inside with all the sand and shells and whatnots. I'll post that part later when we get that stuff done, but I wanted to give you guys something fun to look at for now!