Here it is: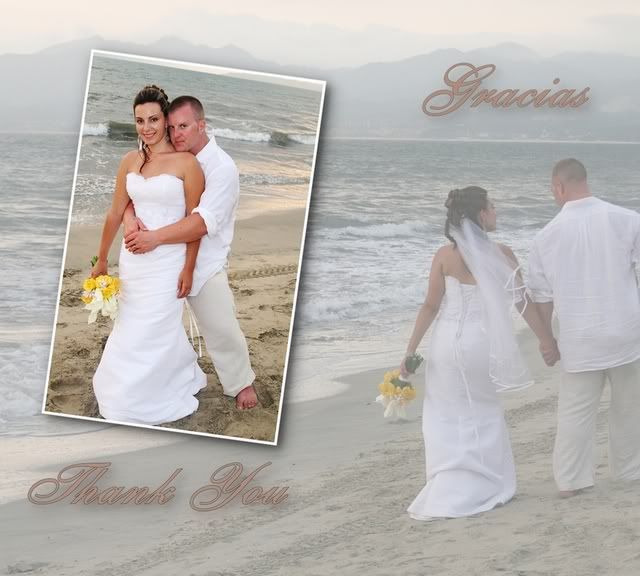 I'm not totally inlove with it, I know I could add something more. But I'm not sure what else to add? Do you like the brown font? I was planning on writing personal thank you notes on the inside of the card.
I've been playing around with this layout for over a month now and I need to finish it and get these in the mail.
I'm open to comments and suggestions.