So I ventured out and went dress shopping again and it was really fun. I tried on some different styles from before and I thought I would try some halters and strapless styles
Please excuse the giant burn mark on my arm. I caught it while pulling breadout of the oven the other night! Ouch! I hope it goes away in time for the wedding.
Let me know what you ladies think!
I was suprised that I liked the Maggie. There was a little too much material for me but I could have that changed. It wasn't laced up at the time it isn't on completely. (#1)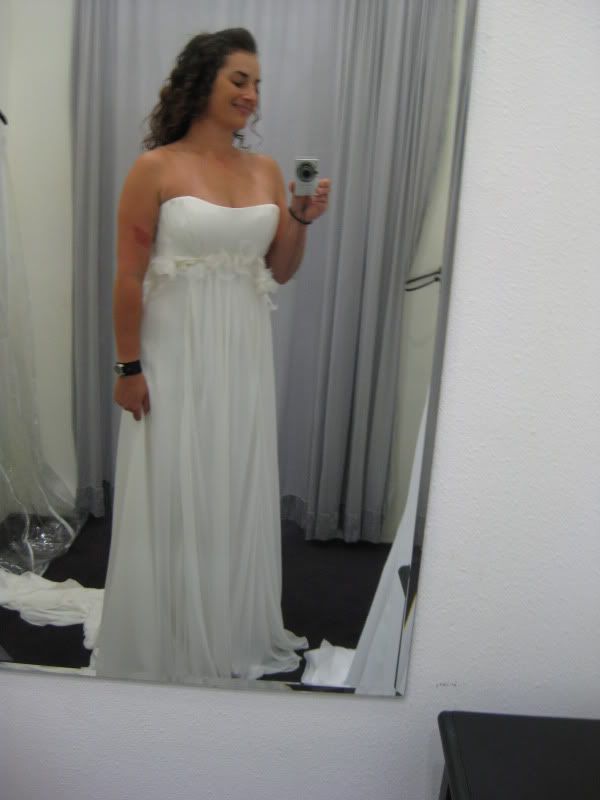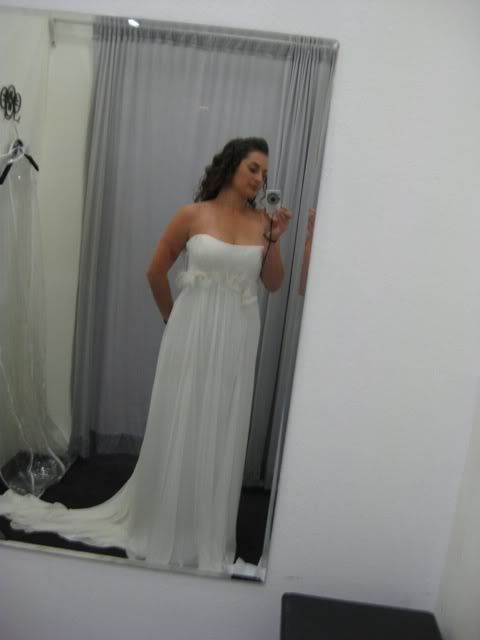 Here is one of the halter top dresses #2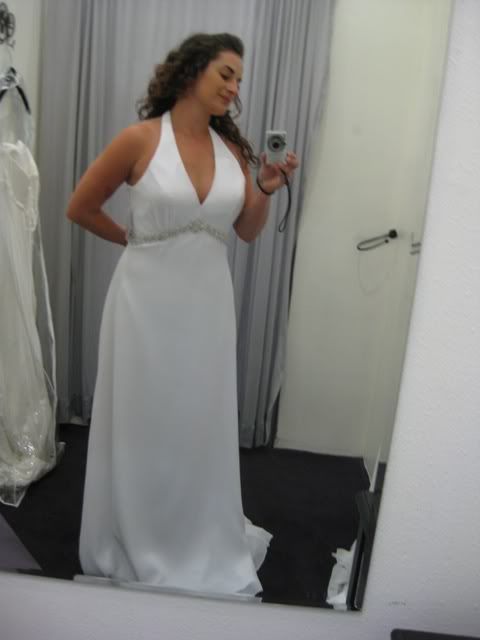 Here is a second halter which would deff need lots of taking in in the chest. I guess I am not filling enough!
#3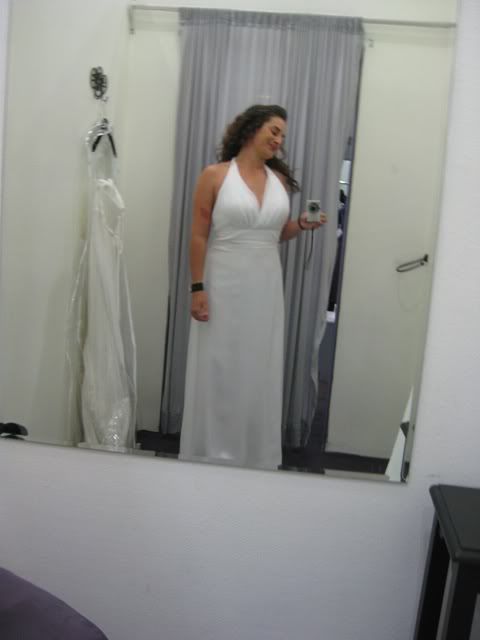 Thelast is like the first but without the length and material, I don't know if I like the flowers or crystals better.
The first pic I the dress is not fasened but the second two the woman came and helped me into it. #4