I wasn't really sure if I was going to write a planning thread but I figured if it helps just one person then I should do it…this forum has saved my sanity while planning a destination wedding! Thanks so much to Tammy for creating the site, to all the mods for keeping things in check, and to the fabulous members for sharing their experiences and ideas. Everyone on here is so nice and helpful. Anytime I had a question all I had to do was search and the answer was here. The forum has also been a fun addiction and great distraction from wedding planning stress! I recommend it to anyone and everyone I meet who is planning a DW. So here it is:
My fianc© George and I met the old fashioned way- we were introduced by friends at a party. We started dating about 3 years ago. He proposed last summer while we were camping with his family. He got down on both knees (since we were in a tent) and gave me my gorgeous ring!
Here is his ring: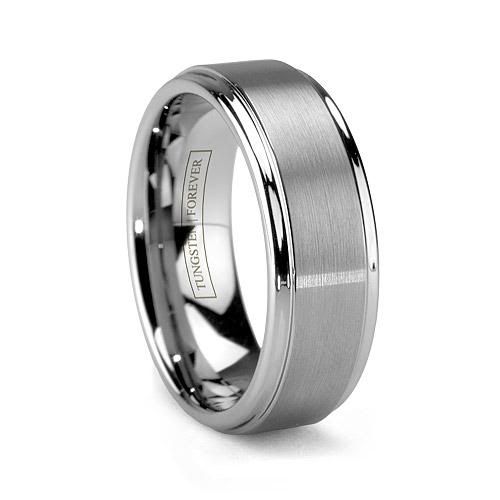 We decided to have our wedding at the Paradisus Palma Real in Punta Cana. We chose this resort since I went there 4 years ago for a big family trip. Eleven of us went including my aunts and cousins. We have not been to a better resort since and so many of my family members are looking forward to return. I really hope it lives up to our expectations!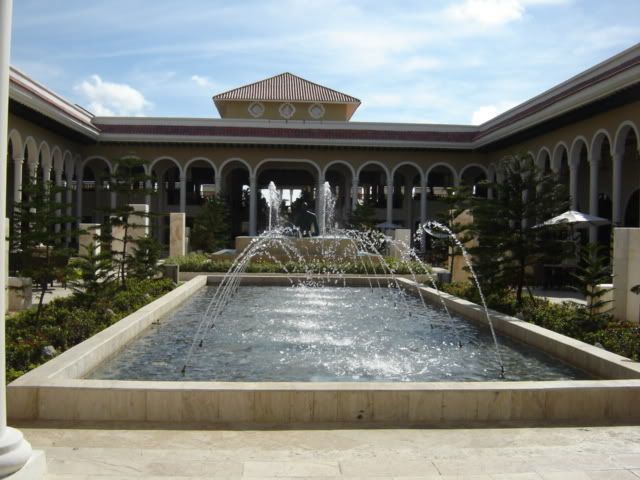 We decided not to make our OOT bags in NJ but to bring the "ingredients" down to the Dominican Republic and make them there. My FMIL volunteered her services to assemble the bags and I'm definitely taking her up on them. I ordered them from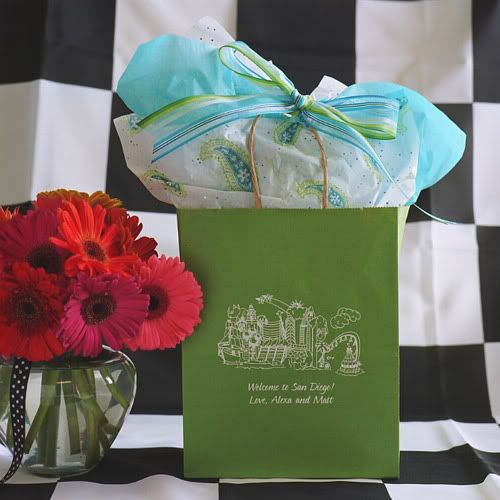 This is our bag: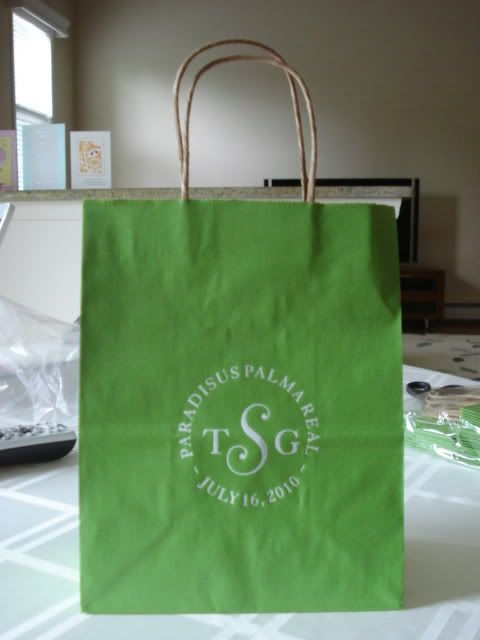 We went with a monogram instead of skyline design.
We're going to include a Spanish for Dummies book (Target $1 ea.), travel sized pepto-bismal chewables, Advil, Excedrin, Immodium, Aloe, and bug wipes. All of these items were purchased from
Everything organized in a satchel.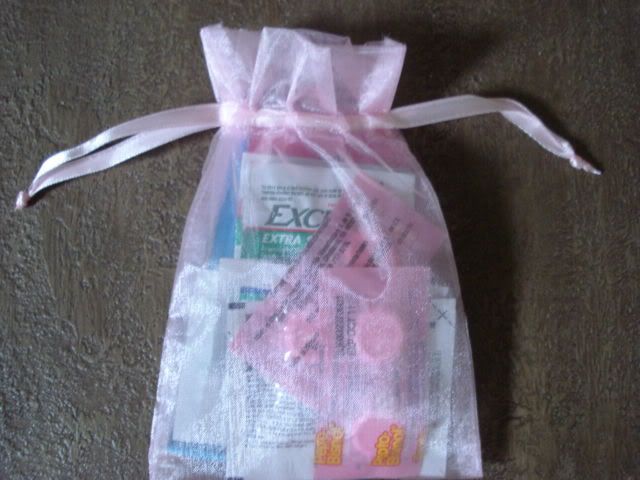 We bought snacks and gum to put in the bags too.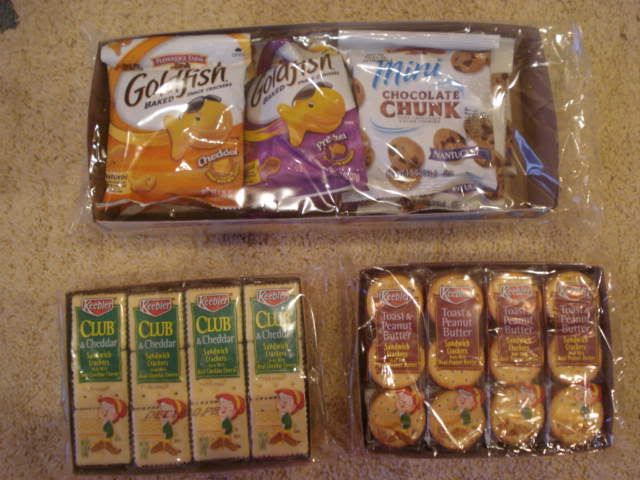 I also wrote personal notes for our guests to include in their bags and a typed an itinerary for the night before the wedding and the day of the wedding. I found a template on the forum months ago when I first joined (thank you NaM!) and I based mine off it. I'm having trouble uploading a link to my letter so I'll try again later!