So, I managed to arrange a weekend getaway (instead of a traditional bachlorette party) with my former Delta girls (only one of our group still flying). I wanted to see them before Mexico since we have about 45 people coming. I flew to Melbourne last Thursday, spent the night with my friend Jamie and her husband and two little girls. We got pedicures and then drove to Orlando to meet the other 2 and do some shopping. Then we checked in the Grand Bohemial Hotel, a very swanky hotel in down town Orlando, had some wine and chatted up before heading out to a wine bar. We then got a police escort in unmarked cars (courtesy of my ex-boyfriend who is a police sargeant) to the clubs and no cover to the ones we decided to go to. The next day, we went to the pool for awhile, then got some food to ease our hangovers. We ended up going back to the same wine bar that night since we liked it so much. Then we just hung out at the hotel since we were all leaving early in the morning. It was a fun weekend and a nice chance to get together before Mexico.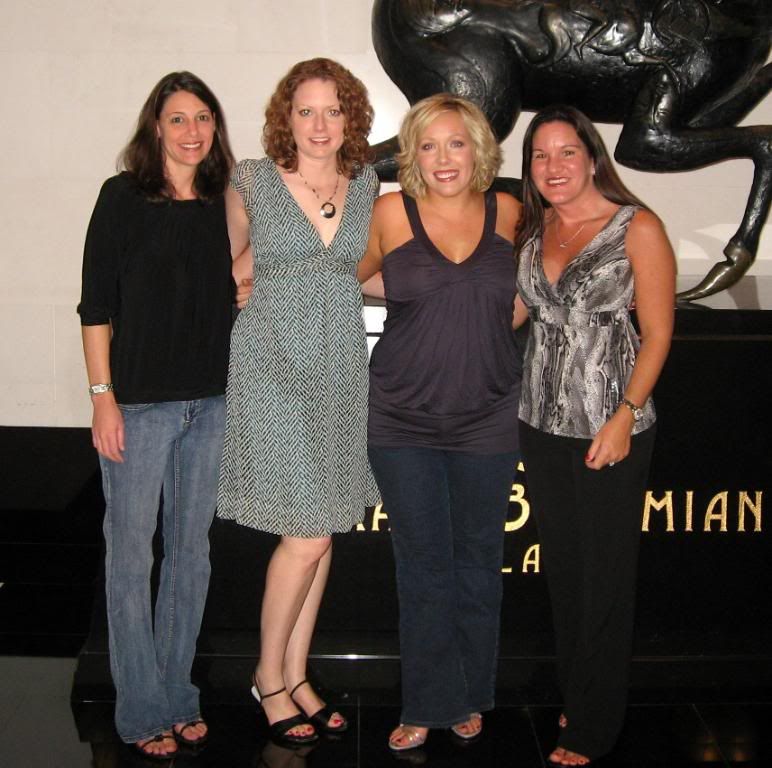 Jennifer, Carrie, Samie & Jamie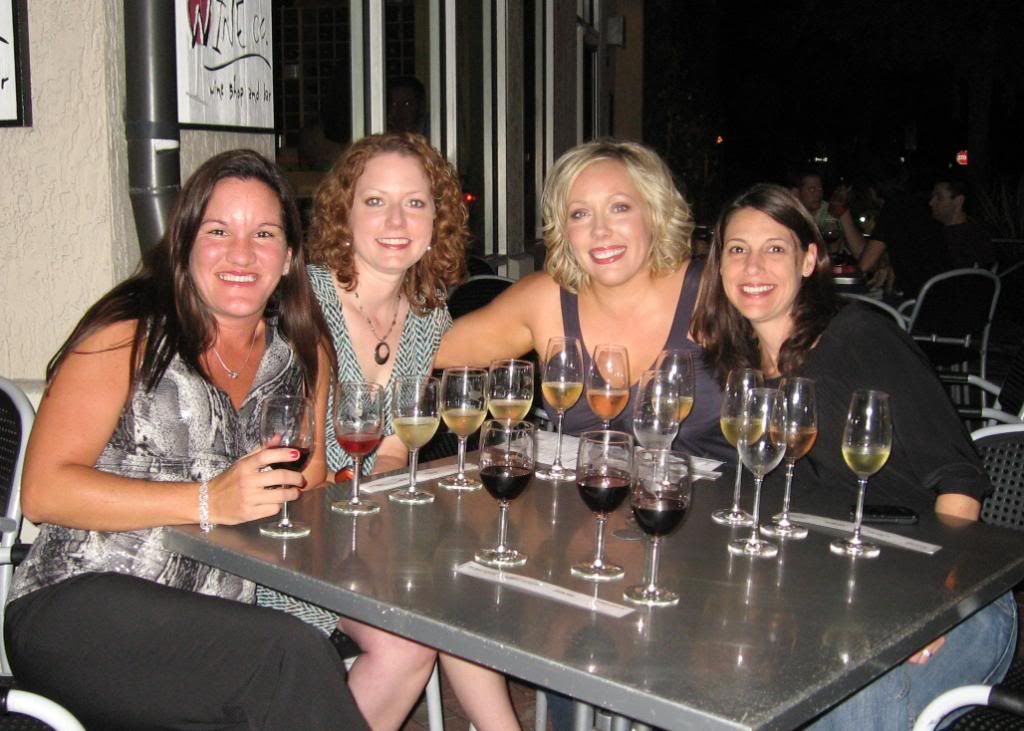 Jamie, Carrie, Samie & Jen at Lake Eola Wine Co.
Carrie, Jimmy, Jamie, Charlie (the ex), Jennifer & Samie on Church St.
Jen, Jamie, Samie & Carrie in the club...feeling old.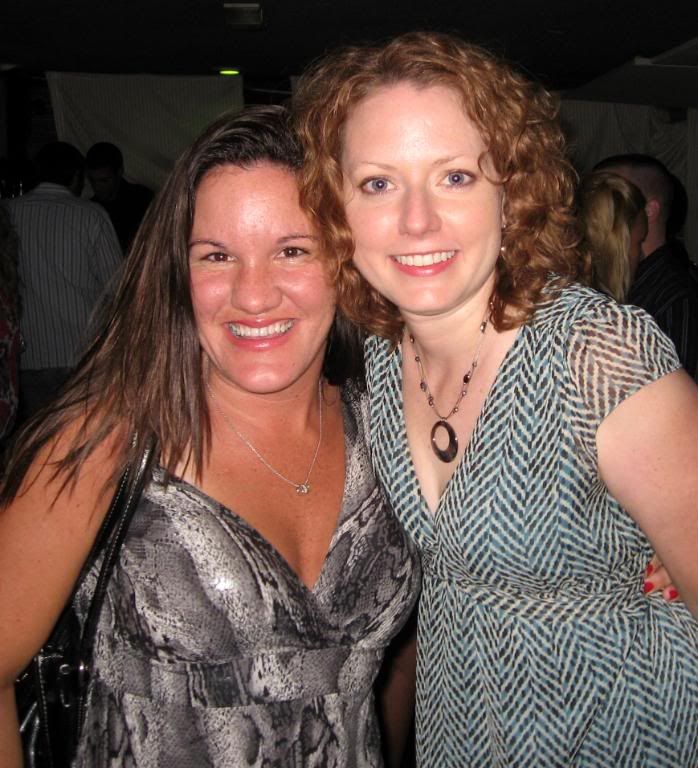 Jamie & Carrie