*UPDATE* I bought the second dress today! It should be in October 24th! Yay!
So, I bought my dress back in April from David's Bridal. I love it! But it definitely wasn't the style of dress I was picturing for my DW. All of the dresses I tried on that were more beachy/flowy just didn't look right on me. This dress felt perfect even tho it didn't fit what I had in mind for the day. Fast forward to today. We were BM dress shopping (which we bought) and I wanted to try on this Wtoo dress (just for fun) that I had been eyeing on the computer while searching for BM styles. Well, I love it! And its the style I was picturing. What now
Oh, and FMIL offered to buy the 2nd dress for me. I would have to sell the first dress if I switch because it needs alterations and I'm not going to pay for them and then wear it for 2 hours and change into the 2nd dress.
Sorry the pics are terrible. Neither site would let me save to my computer.
Here's the dress I have now in White~
And here's what I tried on today~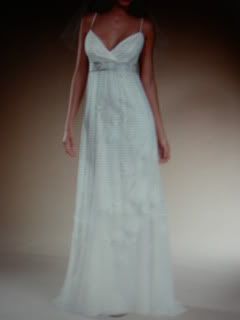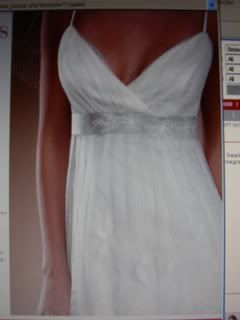 So, do I get the 2nd dress? I'm thinking about bringing my original dress to the salon and trying on BOTH to see what I like better.