Dear BDW Member,
I know I have been a little absent from the forum, but for good reason.
Best Destination Wedding Forum was founded in Sept. 2007 and was just a hobby site of mine. I had a vision of creating a place where destination wedding brides and grooms could go where they could help and support each other plan the wedding of their dreams.
I did the best that I could with the limited technology/internet knowledge that I had (and a little help from my husband). At the time, V-bulletin software was the out-of-the-box forum software I could find and worked fine as the forum was growing.
I did what I could to make BDW a more personal and fun place for its members by installing "hacks" to the forum. These "hacks" worked fine until newer versions of the forum software were released and the "hacks" stopped working and there was no tech support to make them work again. That is why you see parts of the forum that do not work, causing the forum to run slower and members to wonder why things were not working properly. Once we hit a million posts, the forum became even slower and it has been a lot of work to optimize the forum to run more efficiently. I knew it was time to start looking for a better alternative to v-bulletin.
Best Destination Wedding Forum is very important to me and I have always wanted to improve it as well as enhance the user experience. I envisioned a platform that took BDW to the next level - web 2.0 - where we could give vendor and hotel reviews star ratings and integrate the reviews to a section of the site that is easy to find, where vendors and resorts can have fan pages so brides and grooms can monitor the latest announcements from their favorite vendors. Most of all I wanted BDW to work completely and run faster.
While BDW has excelled in some areas, there has always been ways to improve the site.
Our next step is to move Best Destination Wedding away from V-Bulletin and to a new platform where I can work directly with a technology and development team to implement better forum functions for BDW and its members.
What types of new/improved additions will we have as a result?
Search: Search Capabilities will be better and the search results will be more relevant
Wiki: This is especially useful for Resort and vendor information to be in an easy to find place
Reviews: Capable of giving vendors and resorts star ratings and reviews
Subscribed Threads: updates will be shown on your own homepage
Customized Forums: You can now close/ignore forums that you do not choose to participate in
Customized Homepage: You will be able to customize your own homepage to have vendors, threads, forums that you are subscribed to show up first
Blogs: The site will also have a feature that integrates with Wordpress blogs.
Photo galleries: We will now have a working photo gallery that will have images/image gallery and they can be easily tagged for relevancy.
Chat feature: We hope to have the chat box back soon. This was very popular with the members and missed when it stopped working.
Mobile Site: we hope to launch a mobile site for your iPhones, androids, and blackberries.
What is the site going to look like?
At the bottom of this post are some very highly conceptualized mockups (sorry they are so small). As you can see we have re-designed the overall look to freshen up the forum.
What are the tradeoffs?
Change is never easy. We all know that. Most of the old forum functions will remain. Things may work differently than you are used to, may be placed in different places etc. What we are trying to achieve is a foundation that will eventually take us well beyond the offerings of most other "forums" and a development team to help get us there. Our goal is not to replicate the current experience - but rather elevate it where possible. It will be a continual process on our end to constantly look for ways to improve Best Destination Wedding.
Here are three examples of changes that could fall under the category of "tradeoff" for you.
No images in siggy (we are working on this function)
No standard bb-code editor but we are working on limited BB Code support.
No post icons to help reduce clutter
How long will this take?
We have scheduled the conversion to be on Tuesday, July 27. The URL and such will remain the same. The conversion will begin at 6am PST on launch day and the site will likely be back up and running by early evening. While this does mean that the site will not be up for a day, ultimately it's the safest time for us to do the conversion as anyone we would need to reach would be open for business. It will take a couple of weeks to find and fix and bugs or issues that popped up during the conversion, but this should not hinder your ability to post, search, etc. on the forum.
Your Cooperation
I ask for your patience and support during this conversion. It is going to take a couple of weeks to work out any bugs and get everything up to speed. Please do your part to report any issues that may arise when using the forum. You can either report bugs/issues in the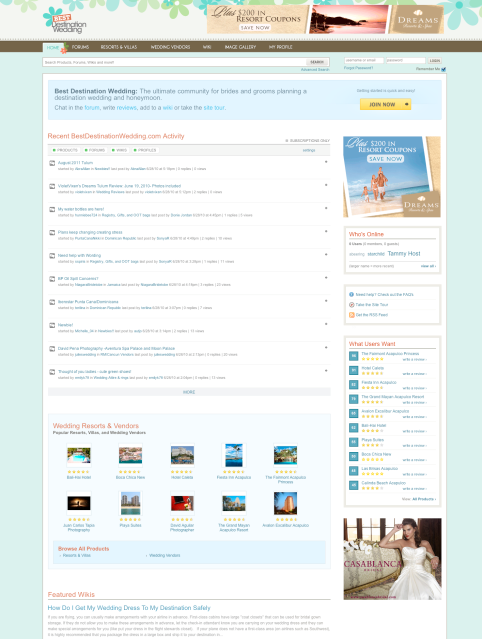 Thread Mock Up: