So, I looked at some character type cake toppers online and decided I would have a go myself at making one. Let me first say I generally am not a patient person nor am I crafty but hey ho...
So I managed to get FI to have a go and make a groom for me. If they look a little "Toasty" its because FI told me the wrong oven temp and they got a little burned we set off the fire alarm and ended up having the alarm company call us to check the house wasnt burning down LOL!
Don't think their too bad but think i'll be getting a pro to make one for us for the real thing lol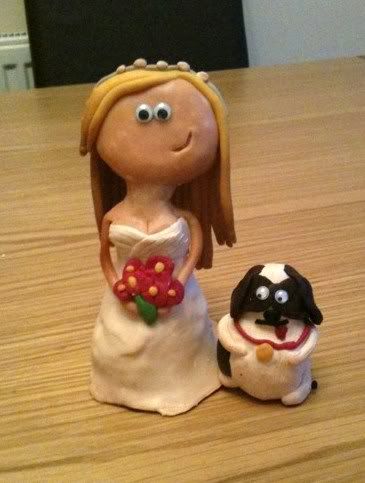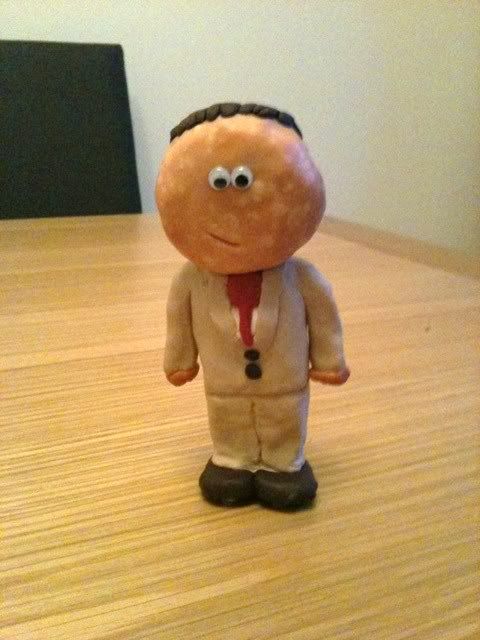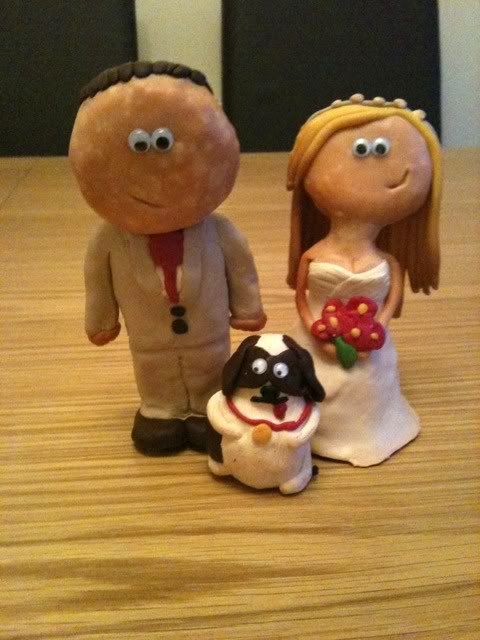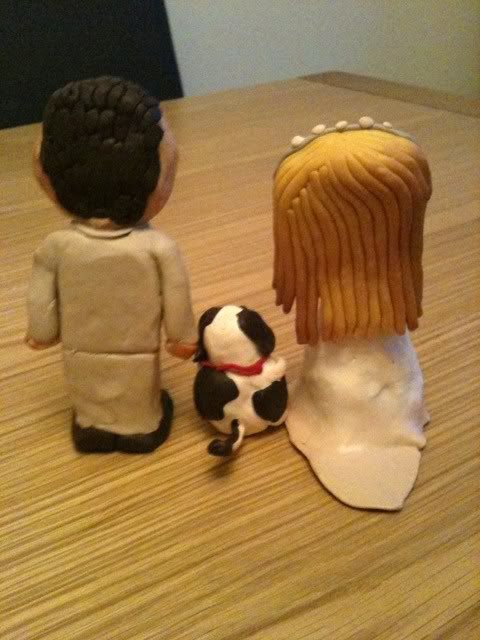 Oh and FI's groom seems to be doing a bit of a smooth criminal style lean....