So these have been done for about 2 weeks but I just haven't gotten around to taking pictures of them. I love them. I gave my parents theirs last weekend & my mom called & loved it...she said it was like going to the Oscar's (granted everything is a lot cheaper than those gifts, ha)
We got the bags from Vistaprints - they turned out nice I think. We left our names off so people could use them more after the come home.
This is our bags with everything in it except for a few snacks. We did a cabana towel, flip flops, underwater camera, disposable camera, bug spray, shout wipes, tissues, notepad, pen, personalized cup, hand sanitizer, suntan lotion, first aid kit, Hershey's candle, fan, key holder/lanyard, Nurse Kit (includes advil, tylenol, benadryl, zantac, pepto, imodium), Chocolate Kit (large chocolate bar & a few mini bars with personalized wrappers), and wine charms (these are our favor but we decided to just put them in our bags.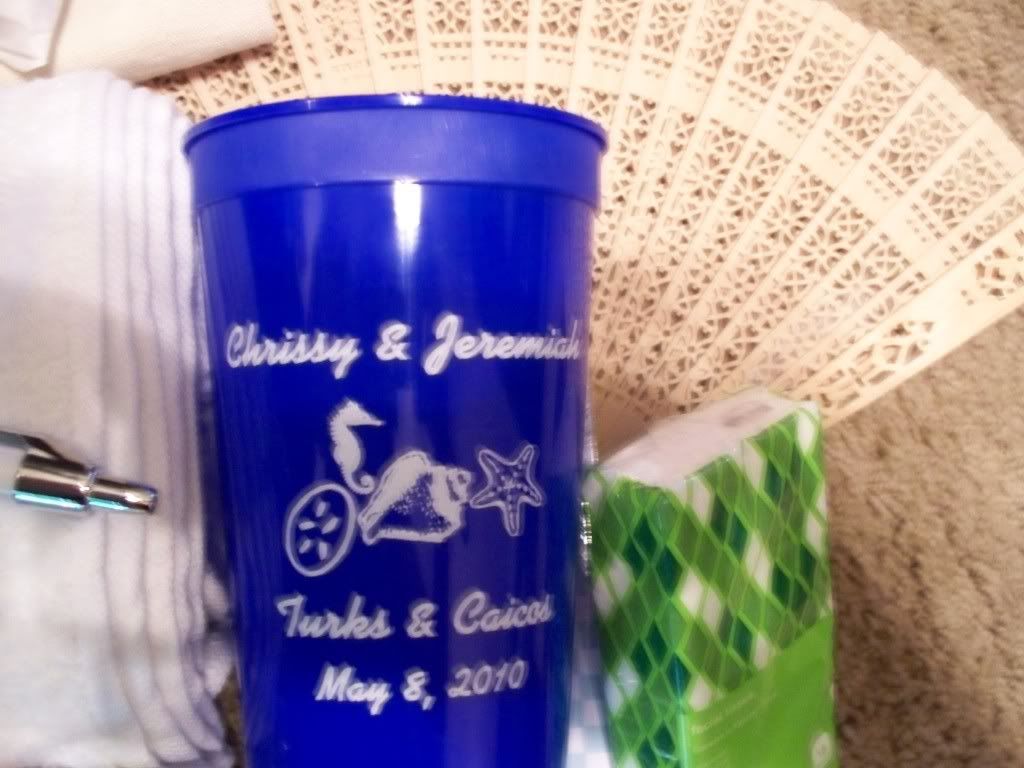 What do you guys think?