Flowers (on clearance for $2.99 a bunch of 9 blooms) and clips from AC Moore and attached using a hot glue gun.
Starfish are from Roses for $2 per fish. Pins from AC Moore and attached with a hot glue gun.
Fans are from Oriental Trading Co. for $9/doz and they came in random large and small sizes. We are going to do every other chair with a large then small. Also, we (yes FI helped!!) wrapped the orange ribbon ($4 per spool--used 5 for 50 fans and have 1/2 of one left over) and hot glued it to get it to stay. We will attach programs and starfish charms when they are done!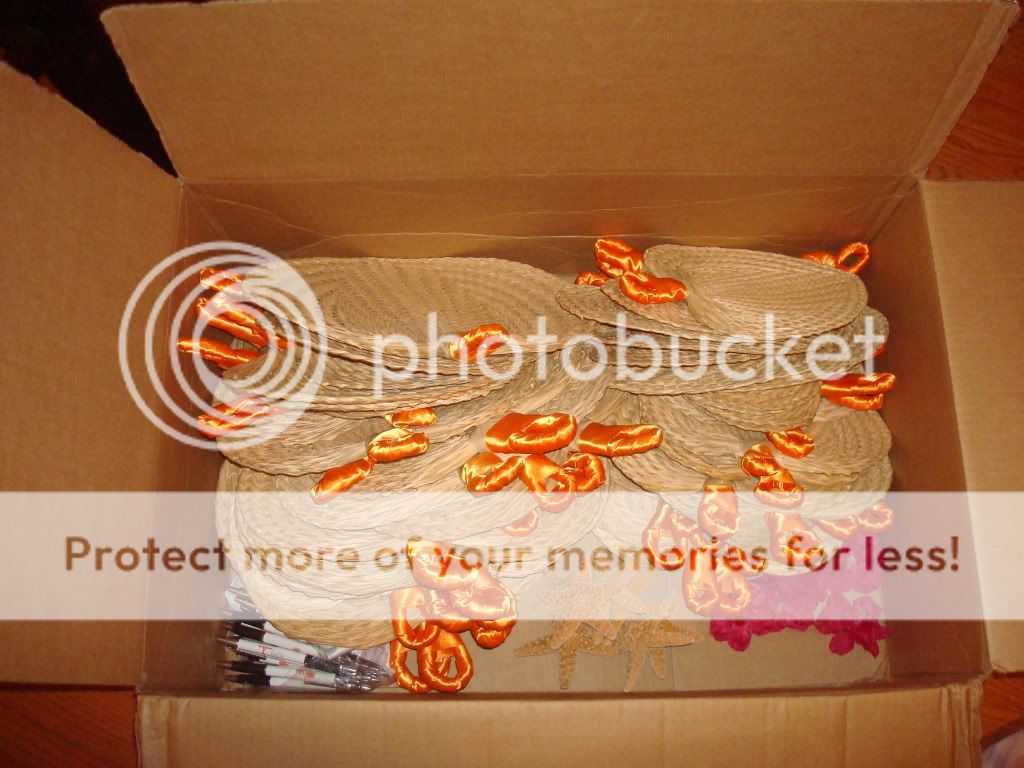 3 projects down....LOTS more to go and only 3 months to do it!!!