Here is what we are planning to give our guests:
-Sudoku/Crossword Puzzle Books
-Deck of Cards
-"Magic Magnet" with instructions about placing the magnet on the patio door to keep the AC on when the door is open
-Shout Wipes
-Advit packets
-Pepto Bismol packets
-Crystal Light Drink Mix
-Orbit gum
-Candle
-Plastic Key Card holder with elastic bracelet
-Welcome Letter
-Wedding Events (or itinerary for the days we are there)
-Guest Roster (with our relationship to the guest, arrival/departure info, and a place for people to fill in room numbers once we get them)
-Photo Share information card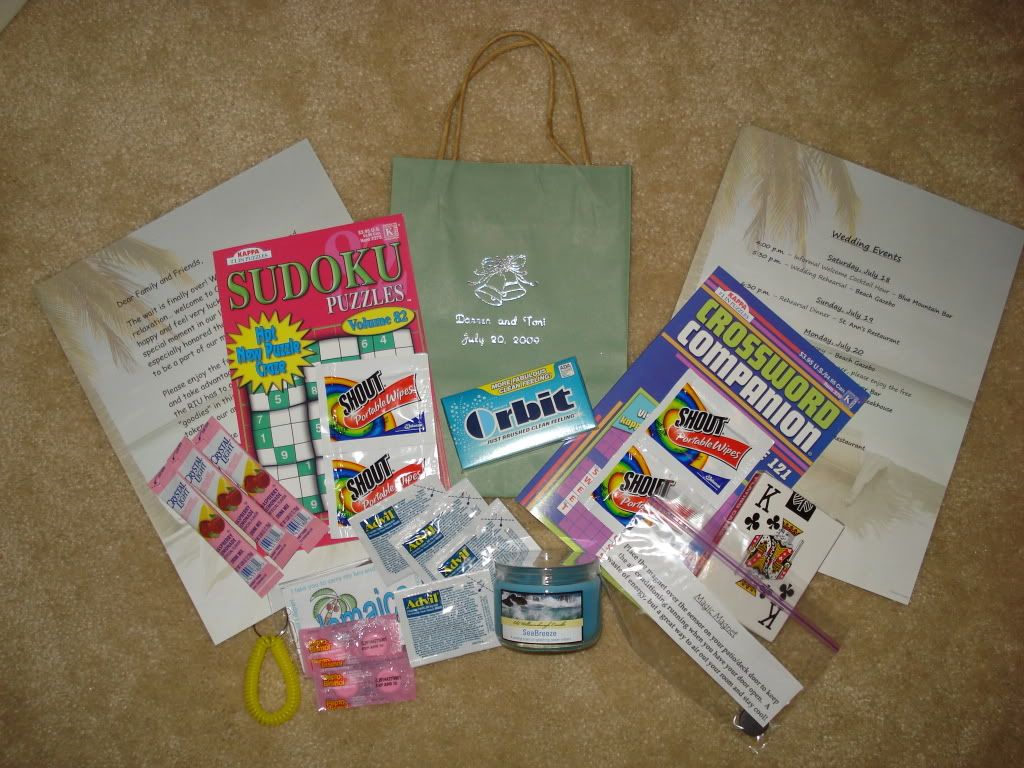 I got amazing deals on everything, so the total cost for one "couples" bag was only about $10!!!
)
I am so excited to hand these out!!!
)