Quote:
Originally Posted by march132010

My 7 year old is my only bridesmaide I ordered her a bridal pinwheel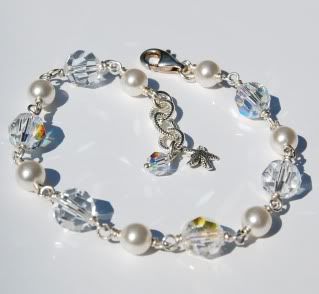 So, Ive just recently change my wedding colors from pink and white to pink and orange. The girls have pink dresses, I was thinking to do orange bouquets, and I've already bought these bracelets.. Do you think this will all go together?
I think that will totally work! Very pretty & it's neutral so it'll go with any color combo.