So many of you know that I purchased a dress a few months ago. I actually posted a few of my options and had you ladies pick which looked best. Here is a picture of me in the dress I bought.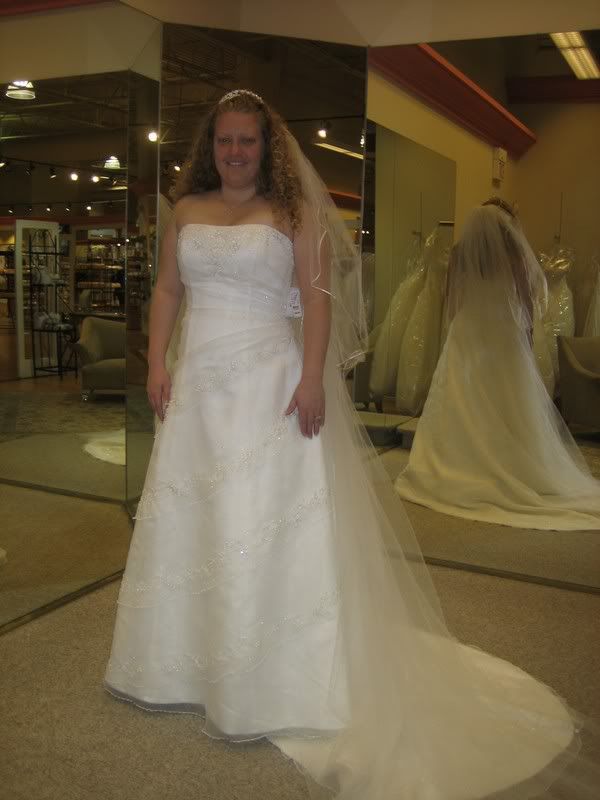 BUT the other day I was looking at nordstrom.com and found this dress that I thought is really pretty too and in a moment of weekness I ordered it!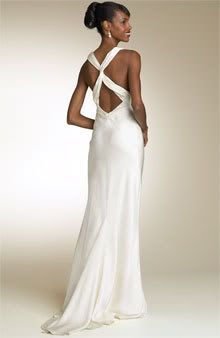 The nordstroms dress came in the mail yesterday and it is really nice! I always wished I could pull off a dress like this - more form fitting and sexy - but it isn't like anything I have every worn before. I am a bigger girl - size 12 or 14 and vertically challenged (only 5' 3".) But I have been working out and have lost a few inches / pounds and thanks to the sphanx under the gown I am pleased to say it looked good.
WHY DO WE DO THIS TO OURSELVES? Know I don't know what to do! I just don't want people to be totally shocked or think I look terrable or slutty in my gown.
I am going to try both dresses on for my aunt on Tuesday and i will have her take pictures of me in the second one for you ladies to see. I know it is hard to give your feedback with out real pictures to compair but I needed to vent to someone who would understand my delema!