Ok ladies, here are some pictures of the dresses I am deciding between - be forewarned, neither sample is in my size - the strapless is too small and the tank is too big. The tank is a maggie sottero that is similar to the halter that I want but no one has the halter sample for me to try, which is why i am also posting the picture of the halter - so you will have to use your imagination.
(Side note : dresses should look more flattering when I am less FAT. lol)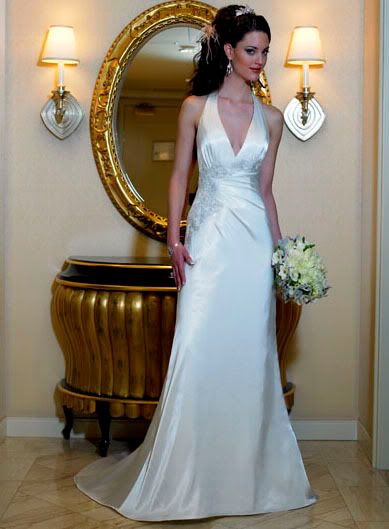 the halter dress i want (the tank version is on the right - it was the closest i could find to try) but cant find a sample of to try....