I thought it would be fun to have a big fat bun for my BM hair in a couple of weeks. I'm in my brother's wedding. I've wanted to try this hairstyle since charlotte's first wedding on SATC. It's how carry had her hair for the wedding & I really liked it.
I'm not sure if my hair is long enough. It's passed my shoulders, but not much.
I have a doughnut for extra padding, but it doesn't make a big fat bun. How do you get one so huge? I can't find any larger doughnuts. Someone said they used socks. I'm going to a hairdresser, but if I need to buy something in advance I want to make sure I have it.
Also, I've seen some stuff online where they cover a foundation with fake hair so it's easier to make the bun. should I get some fake hair?
here are some inspiration pics. Do you think it will be cute? Or should I consider other BM hair?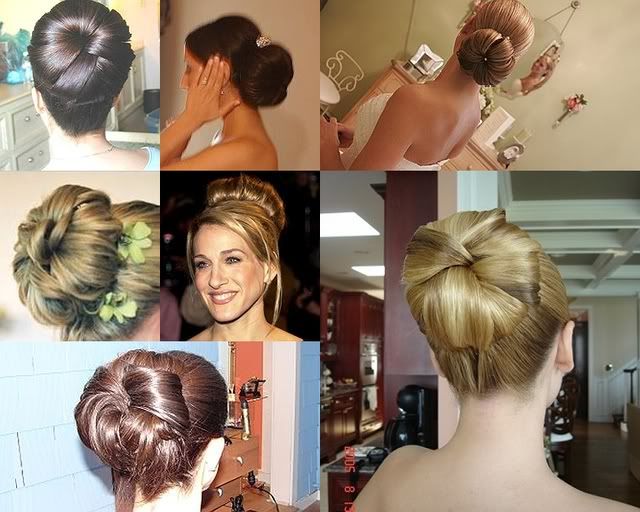 this is the dress. It's bill levkoff #184. I LOVE it!!!