Hi Everyone
I am finally finished my invites
. I am not getting married util May 30, 2009 but decided to skip STD and send out actual invite. Afer everyone responds I will send out newsletters to those attending
Before finding this website I went to local stationary store for quote for same exact style except pricing did not include flowers, color ink , no assembly and other details. They quoted me $895 for only 65 invites. I couldn't imagine paying almost $1600 for 110 invites!
THANK GOD for this forum, I saved a lot of money!! I want to give a shout out to all the ladies here for their great ideas, could not have done this without you all. You ladies are ROCK STARS!!!
I made total 110 invites
From cards and pockets (

Total $ 335.74
Purchased Outer Envelopes in Cream from LCI (

Ribbon- Michael's and Jo Ann Fabrics
Offray Firefly Wired Ribbon qty 10 @ 4.79 each
Fray Glue- $3.00 ( used this for the end of ribbon)
Total $50.90
STD Magnets qty 125 (

All the prices above include shipping and handling Total $666.55
(hope this is correct)
I borrowed paper cutter from my job and used my own envelope glue
Fonts (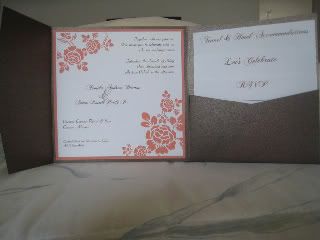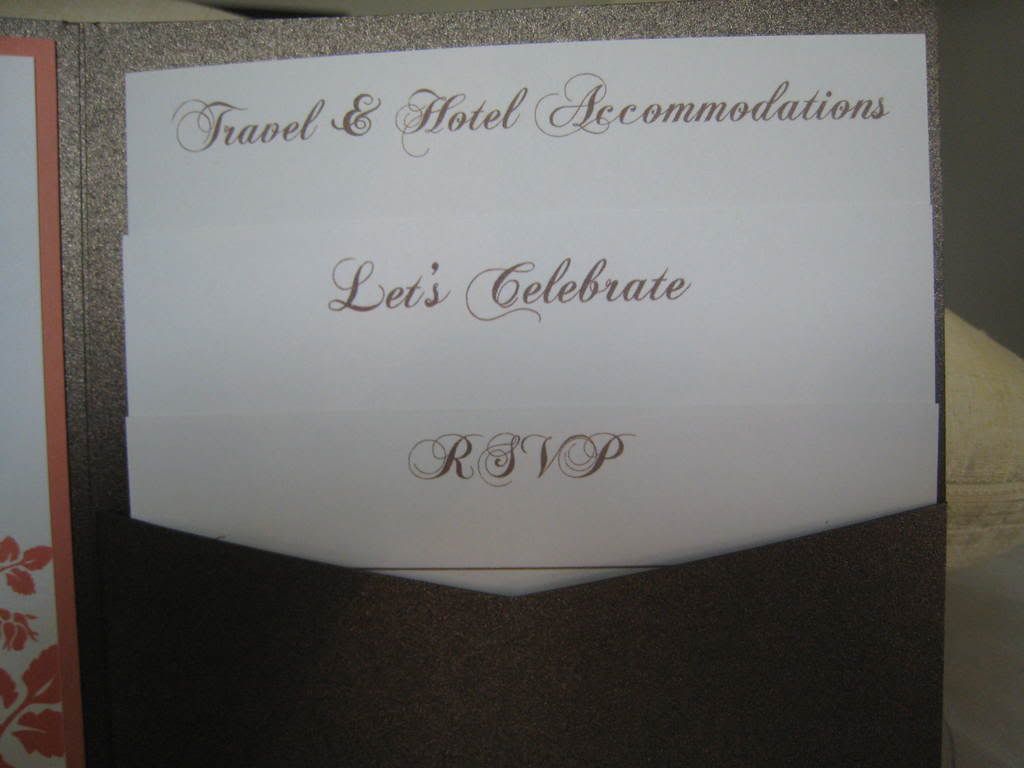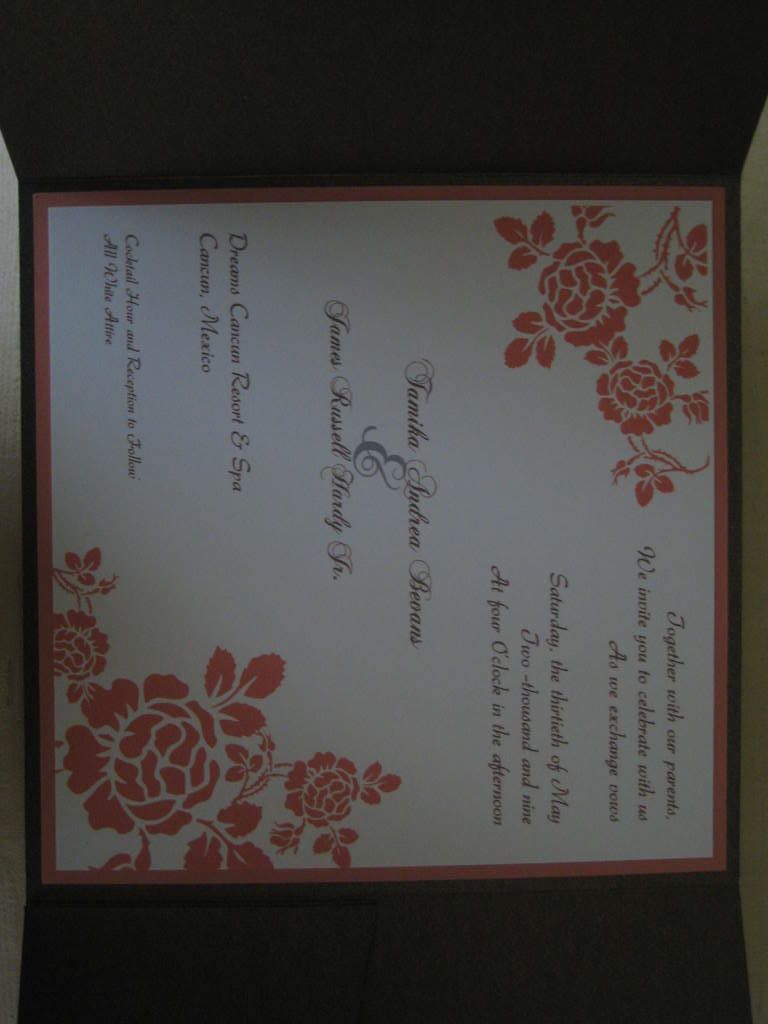 more pics to follow...