We decided to send out STD's/Invitations in one shot. Most of our guests had already been notified about our intentions of having a destination wedding. We also have a wedding website up and running. Our vision for our wedding is simple/casual/modern with a touch of rockstar (my FI). So we may send out a reminder but not a more formal invitation.
The invitations were inspired by another BDW bride and her photographer Nathanial Thompson, who created beautiful STD cards. Nathanial was wonderful and took beautiful photos and sent them to us within a week! Thanks, both of you!!!
You can view Nathanial's photos @ nathanielsphotos.com, he's also on the forum.
One of our groomsmen then created these beautiful invitations. *The photos are from an invite that's been in my purse for a couple weeks so please excuse the creases.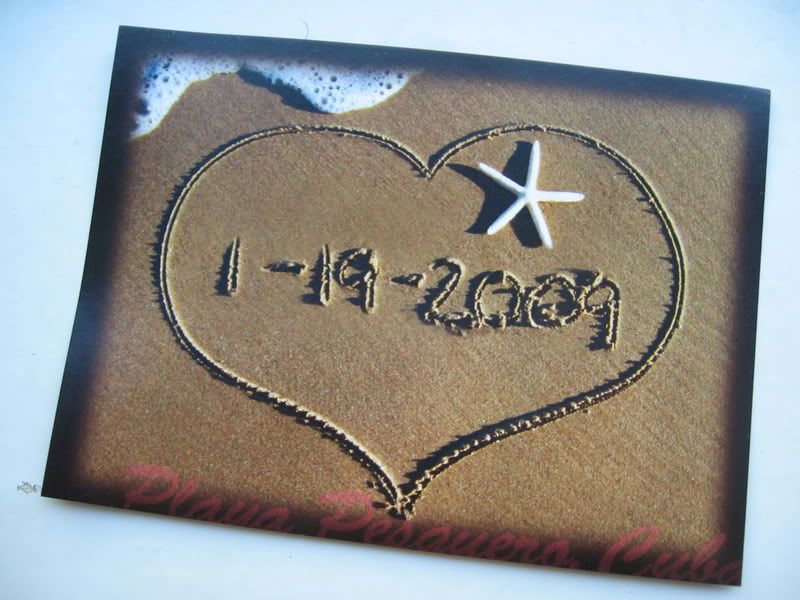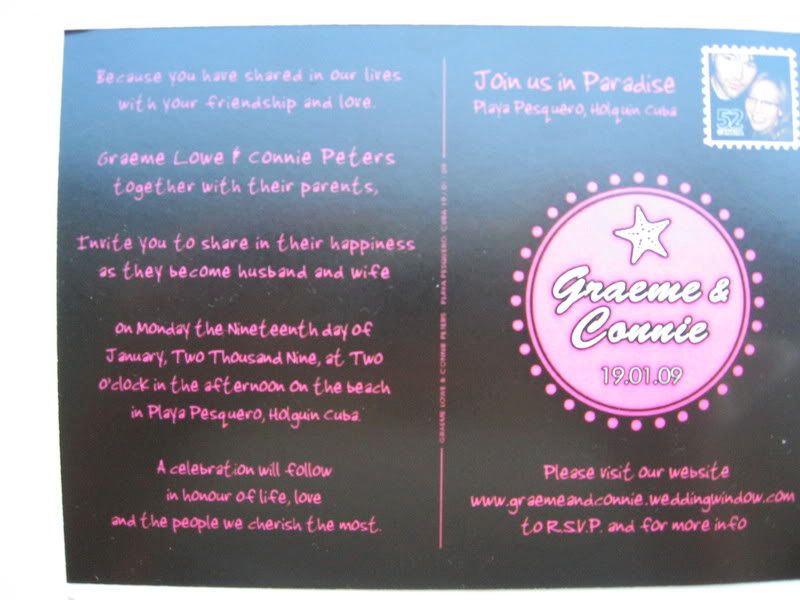 The invites were sent out in hot pink envelopes with little gold embossed flip flops in the corner and I got really cute stamps with hot pink flowers on them. We used a gold foil label, with a palm tree in the corner, for the return address. These were placed on the back of the envelopes.