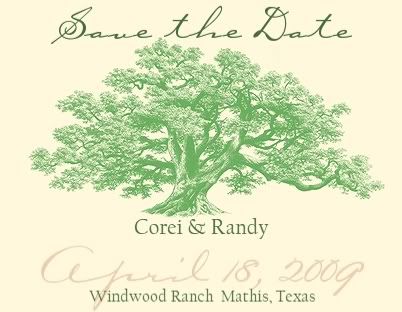 Here is draft one of my friend's save the dates. She is getting married between two oak trees on a ranch. Her colors are green & peach.
Any ideas to make it better?
I'll be ordering these as vista print postcards.
She is visting me this week & we are in full wedding planning mode. I'm one of her BMs. She was one of my superimposed honorary BMs
Updates! I dropped my friend off at the airport this morning so now I have a chance to polish up her save the date.
version 2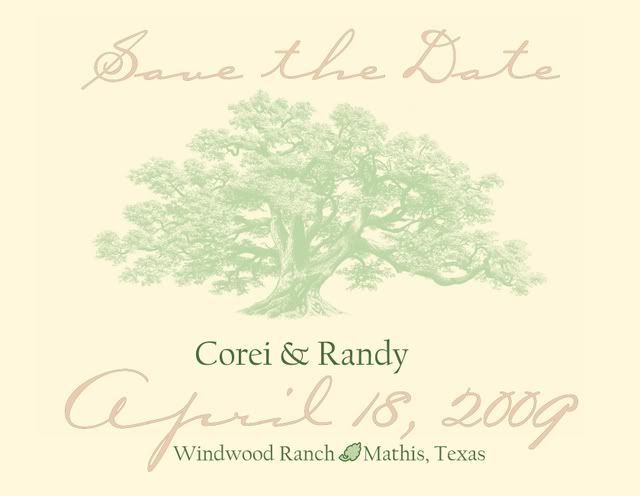 version3
version4
version5