I am really happy with how they turned out! I'm so glad that this project is done!! If anyone wants info on anything let me know... I'm too tired to do anything else tonight!
Okay, it's about a week later and since I've gotten a few PM's about instructions, I'm going to add it to this this post... Please bear with me if I'm not making sense... I had a root canal done on Thursday and I'm totally hopped up on Vicadin (so much more fun than wine!)
Okay, so it all started with a dream... just kidding. It actually started because I wasn't happy with any invitations that I found online or at stores. Nothing said 'me'. I was always planning on using the same lady who did my STD's because she was great and very reasonably priced. Here are the STD's if anyone is interested.
The response cards took me a bit longer because I couldn't decide on which 'yes or no' choices I wanted. She was VERY patient with me!! Finally after 3 or 4 proofs, we agreed on this: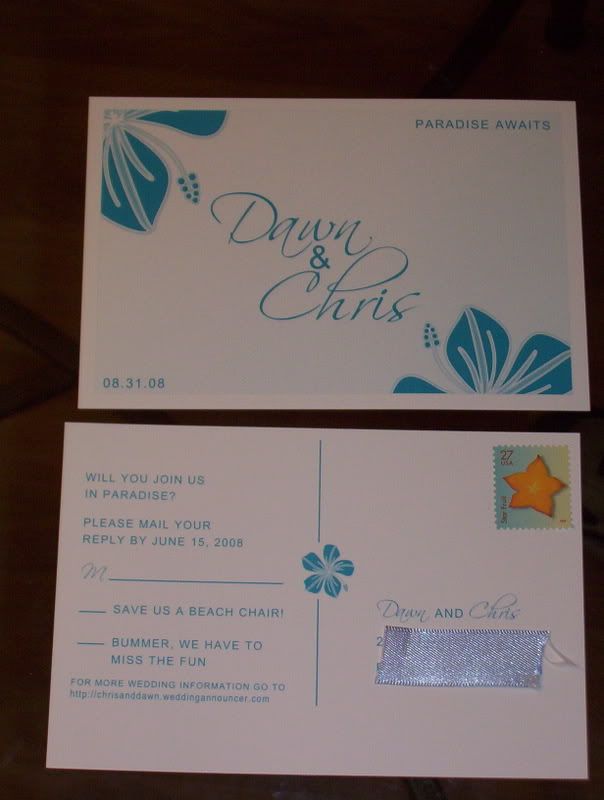 Finding these pocketfolds was definitely the hardest part of this venture. For the life of me, I couldn't find a color that matched. I really didn't want to pay $2 a piece but in the end, I sucked it up and pretty much had to. I found these at a store called Archivers. They were $40 for a box of 25. If anyone is looking to use these, I found some great deals at a few other places (they just didn't have the right color). While Envelopements does have a lot of options, they are quite expensive. I got samples from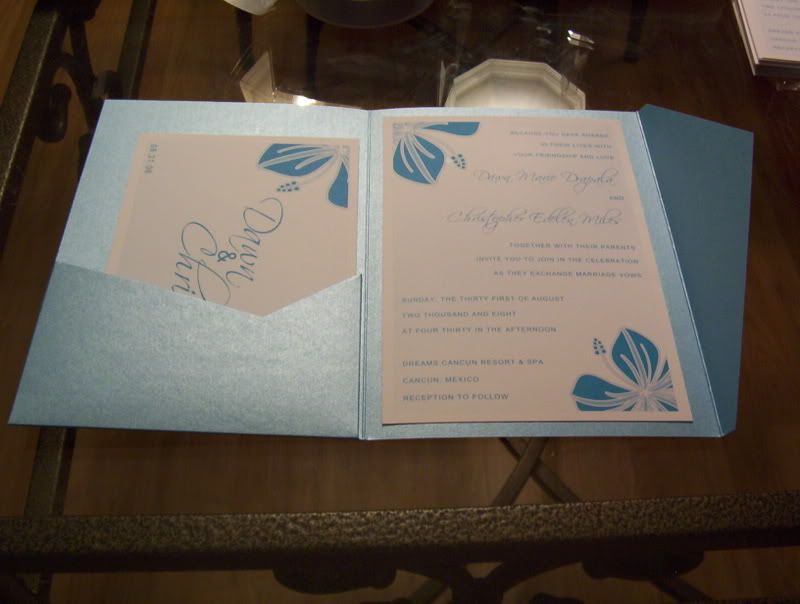 Next, I had Gwen (shes the lady at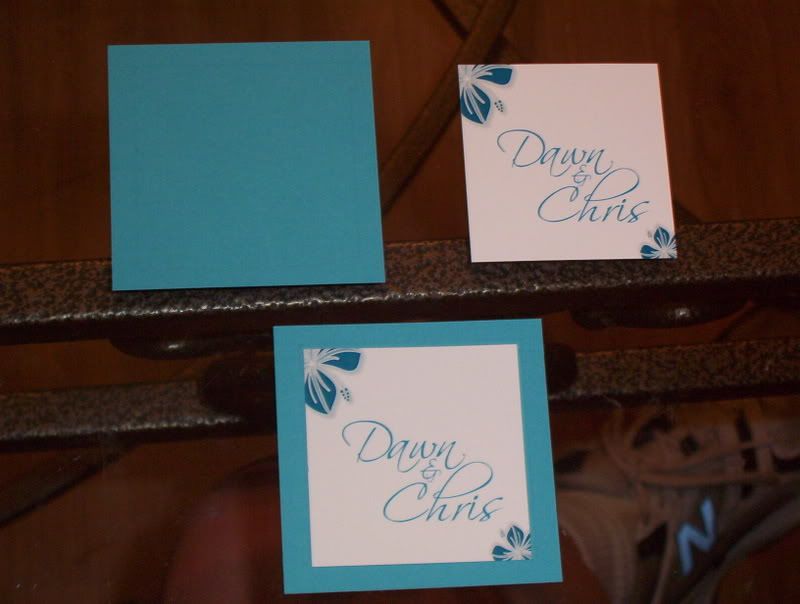 Then I measured and cut a piece of ribbon that I found at Michaels and taped them to the blue thingys... This was a bit challenging and took some trial and error because glue didn't work and then the ribbon kept falling off so we just ended up using scotch tape.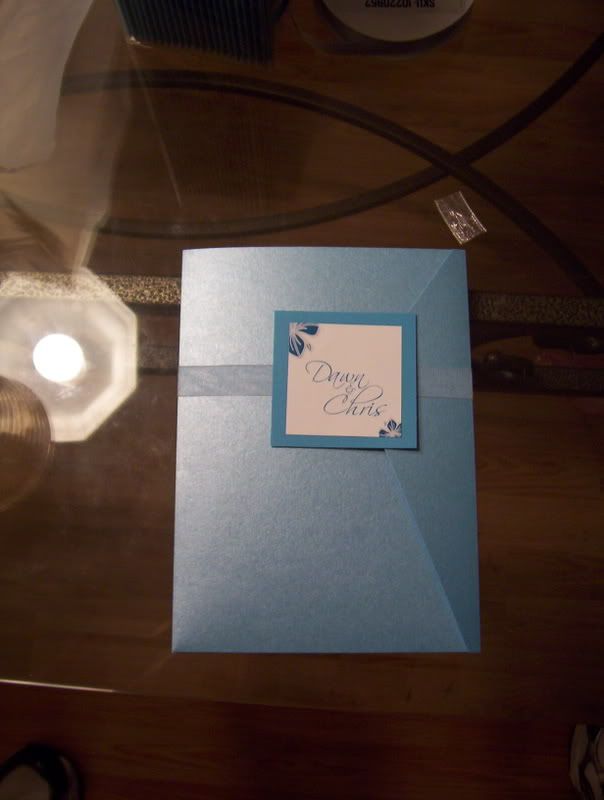 If I haven't covered something or if anyone else has any ?'s, please feel free to PMme!
And here is the bottle of wine that I drank while doing them! Hopefully none of them got glued upside down!!