Hello everyone,
I am finally getting a few minutes to post on here as the last few weeks of my life have been crazy busy!
We were in Jamaica from 4/12-4/23 and had a blast! I LOVE Jamaica. All i can think about is when can i go back!
Our Reception for our friends and family was Friday 4/25, literally 36 hours after we got home. That was great as well!
For those of you who are a little aprehensive about Chandlyn, dont worry at all. I was getting worried the week before we left as she was not answering any of my emails and we were leaving in like 2 days! We got there on Saturday and went to lunch over at Mamme Bay. Chandlyn was actually in there setting up a dinner table and i went over an introduced myself. She is very nice and professional. We met again on Monday morning and went over everything. She is calm and quiet and whatever you ask of her, she will do with a smile
Of course, just my luck, i woke up on my wedding day and it was raining sideways, black clouds and just nasty outside! I freaked out! After talking with my best friend on the phone for 20 mins, i was finally okay. We went and talked to Chandlyn and she said dont worry, hopefully it will clear up. 1:00 came and the rain stopped and the sun started to come out. We were able to have the wedding right on time and it was beautiful!
We were upgraded to an amazing room right above the wedding gazebo. The room was huge! Big shower, double sinks, jacuzzi, gorgeous bed, living room and huge balcony overlooking the wedding gazebo on the beach. When we got to the room, i literally had tears in my eyes it was so gorgeous!
I will hopefully get some more time to write a full review, but right now i just wanted to share with you as much as i could.
We are actually right in the middle of starting a photography business, so i can only share a few pics now. Once our site is up and running i promise i will share all of the pics! My dad who is a professional photographer only took 800 the day of the wedding and 500 on my reception day!!! So, trust me, there will be lots to see of ROR!
We also stayed at Breezes Runaway bay for our honeymoon. It was absolutly fabulous! I highly recommend this resort to anyone who is looking to extend their stay after everyone in the wedding goes home. Its quiet, romantic, peaceful and the food is AMAZING! I'll share more pics on this resort as well!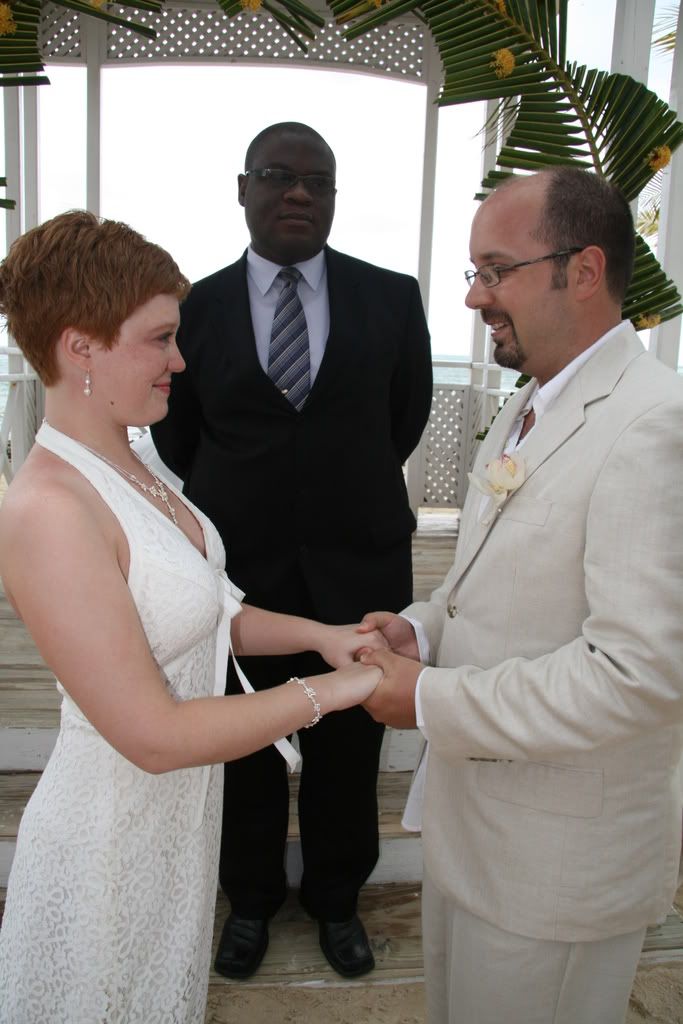 Reception at home----
Roostertail Detroit, MI