Ok, so I'm down to about 3 months and need to get moving on invites. I just can't really seem to find ones that I like! Now that I have discovered the joys of DIY, I think that I can make everything! I'm not really feelin' that anymore! I want to get them finished and in the mail!
I know I am going to use the 5x7 petal fold cards as jackets and they will go into velum envelopes:
Now, I just need to pick an invite! These are the top choices as of right now: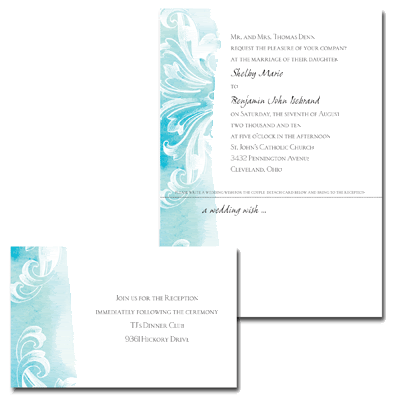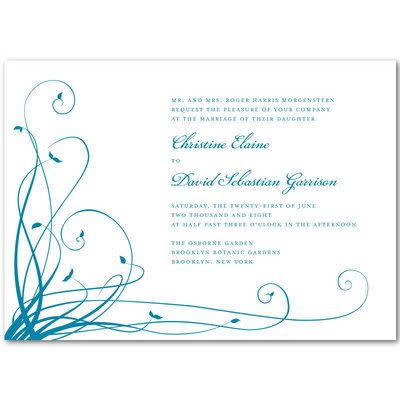 I'm liking the second one because of the print on the side, but I will have to cut and re-size them all and put another color backing layer on them.
Any thoughts/opinions/other options would be greatly appreciated!