So I went to get measured this weekend and planned on ordering the Watters dress I found before I moved. I decided to try on some dresses just for the heck of it... and what do you know, I loved one of them.
Here's the thing. They are two toally different styles of dresses, and one is twice the price of the other - soooo... which one do you like?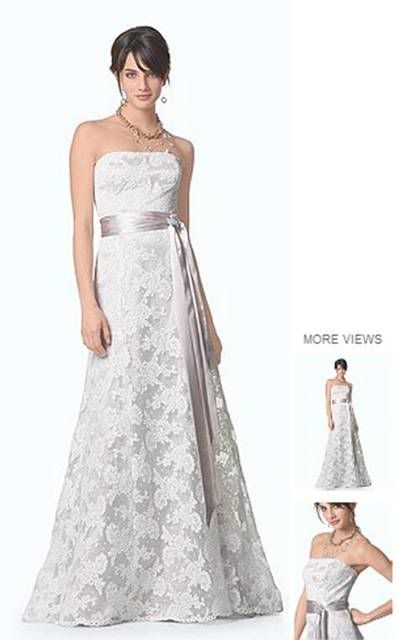 Also, dress one would have a white sash tied in the back. And dress two - the picture doesn't show all the detail.