Ok ladies ... This weekend has been all about getting caught up on the forum and getting caught up DW stuff that I haven't gotten around to yet.
Now, it's veil time. I love the veil they showed me at David's Bridal when I bought the dress, but it's almost $200 -- and I just don't see spending that much.
So I've found 2 veils for less that half that cost and would like some feedback. I'm posting a pic of my dress detail so you can see what it will be laying up against.
I want an elbow length veil -- I've picked one that's a 1-tier and one that's a 2-tier.
I also don't know if I should get ivory or champagne.
Or -- should I get a plain veil w/o detailing at all?
Here's my dress detail: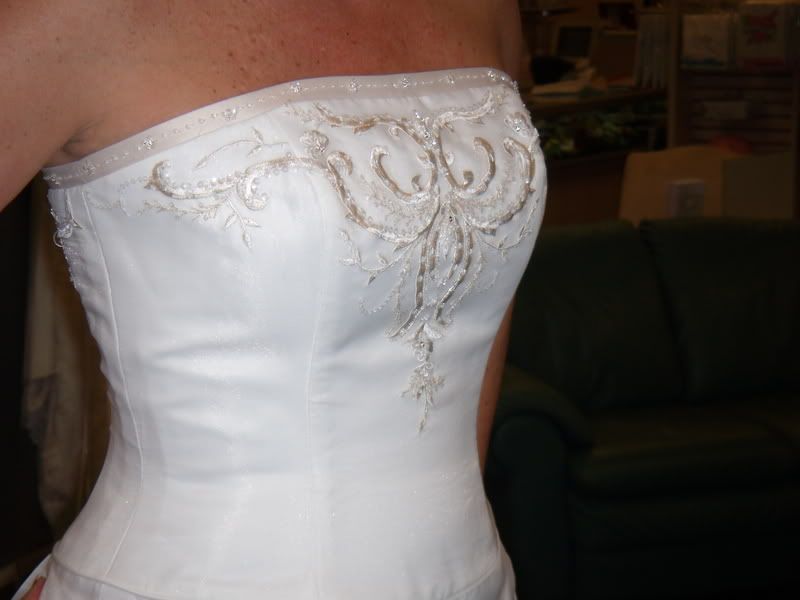 Here's the 1-tier veil w/ detailing (shown in cathedral length but I'd be getting elbow length):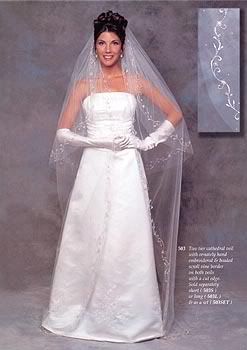 Here's the 2-tier veil w/ detailing.