I've narrowed down the shoe choices to the two and can't make the final decision. I am hoping you ladies can help me to make up my mind
The first one is this red/black leather professional dancing shoes. On one end, I wanted to be traditional. On the other end, I feel a little bit audacious and want to deviate and go w/ a pair of red shoes. So I searched the dancing shoes (since they'll be more comfortable) and really liked this one:
The second one won't be as comfortable, but I really like the style. It is satin: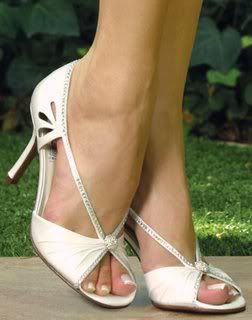 My wedding dress is diamond white and the dress for the reception is knee length and will be ivory. What do you ladies think?