Hi
I asked for these flowers without the orchids (because I do not like orchids)
I got them today and I am a disappointed because the hibiscus is more golden yellow than bright orange as in the picture.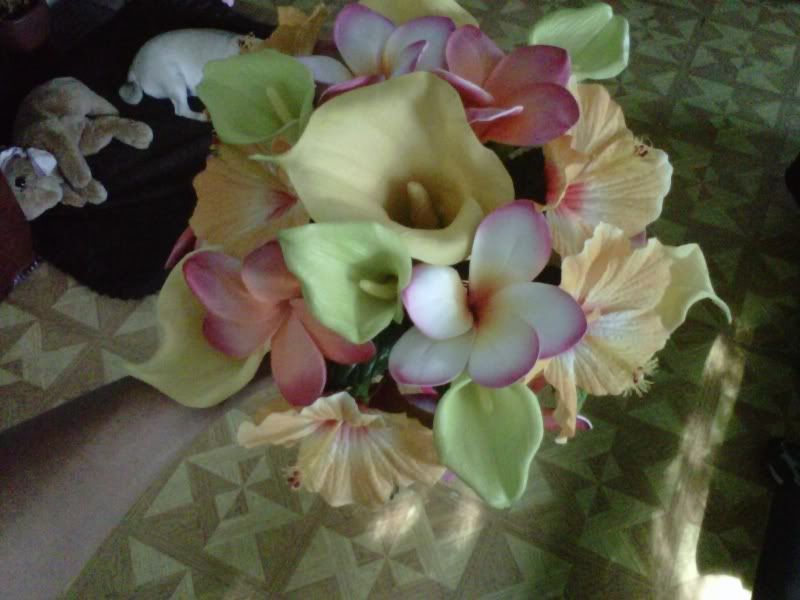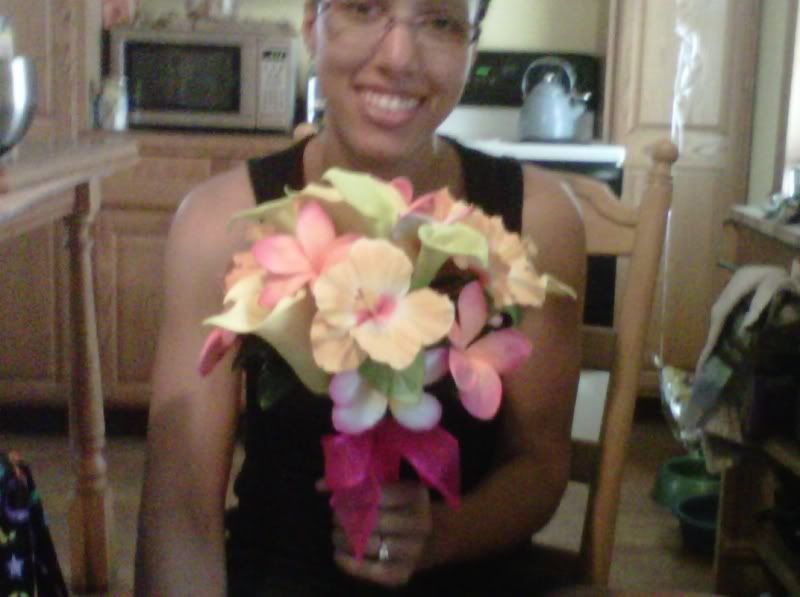 Am I just being bridezilla, what should I do? I do not have enough time to send them back because we are leaving Aug. 2, and I do not even know if they would redo them. I have considered buying flower paint and painting them a deeper orange. I don't know if I should take out all the hibiscus and ask her to send me new ones?
I am so sad I just want to cry and cry. They are from plumeriasflowerboutique and her flowers are beautiful and she did an awesome job so I don't want to insult her because she is so nice. Please let me know what I should do or they are okay and I should just stop stressing.
THANKS!!!