Hi! Just finished my sample invitation before I order all the supplies... and so far I'm really happy! Couldn't wait to hear some feedback! (Just some printing/centering issues so far...)
I bought all my materials from Cards and Pockets... The Perfetto pocketfold in Clementine, the invitation mat in sparkling sapphire, and the already cut invitation and enclosures in snow white. (ironic, considering beach wedding.
)
In case you can't tell, my theme is the flower "bird of paradise." Sentimental... because it was the first flower arrangement FI ever sent me... when he was trying to get me to go out with him.
Let me know what you think, since I'm still in the design/sample phase. And your opinion: should I put the invite in the blue or white envelope?
Thanks!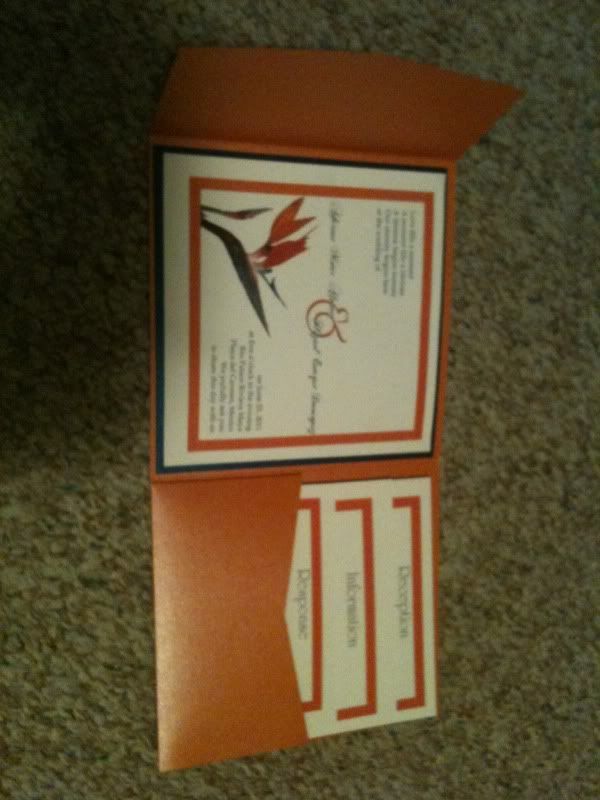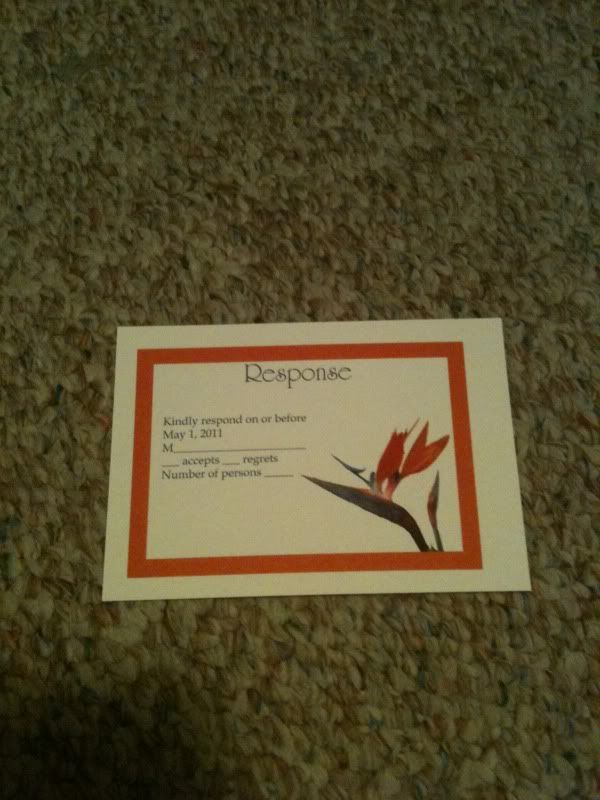 More to come...