Well....I think our OOT bags are done...but you never know what else I might fine before we leave! I haven't taken the time to figure a price for each bag...but it isn't much! We have 8 bags total.
I want to thank all the other girls who posted their OOT Bags....I got so many wonderful ideas from everyone else!!! I couldn't have done this without this wonderful site!!!
I chose not to do a fancy bag....and chose a brown gift bag instead. I put our info on a sticker and put that on there. I am going to stuff the bag with tissue paper and tie it shut with pink ribbon. I chose this because I gave 3 of the girls going with us a personalized beach bag as a thank you for doing my wedding shower.
Pictures of everything: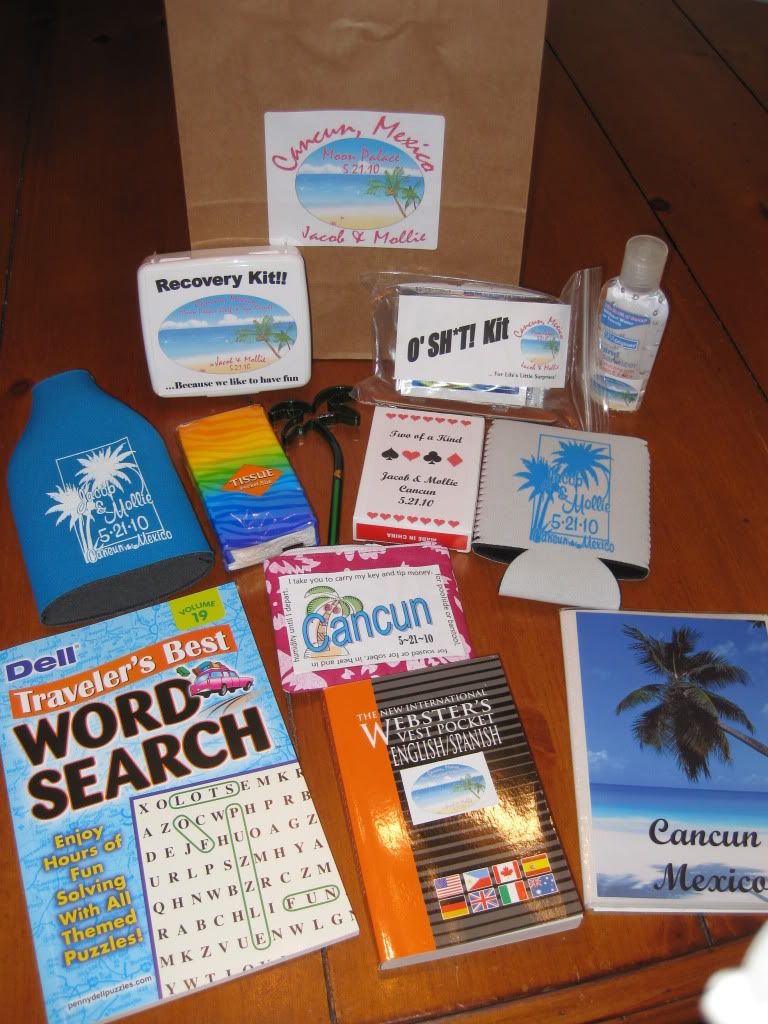 Recovery Kit:
Johnson & Johnson first aid kit ($1 at wal-mart)
packet of Aloe, pepto-bismol, and Hydrocortison cream (minimus.biz)
Tylenol & Neosporin (damaged frieght store in KC 10 for $1)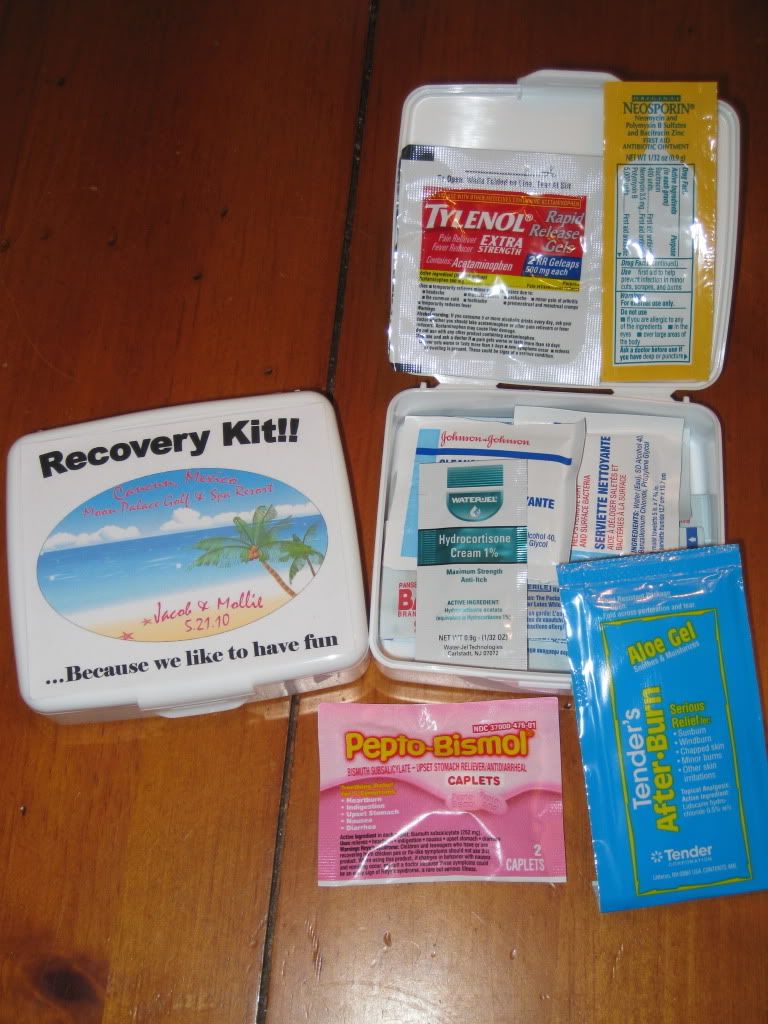 O' Sh*t Kit:
Shout wipe (Target 4 for $1)
Wetones Antibacterial hand and face wipe (Big box at Walmart)
Sewing kit (damaged frieght store .50 each)
Nail Files
Crystal Light packets (2 per kit)
Deck of cards (dollar store 2 for a $1)
Key card holder (Oriental Trading)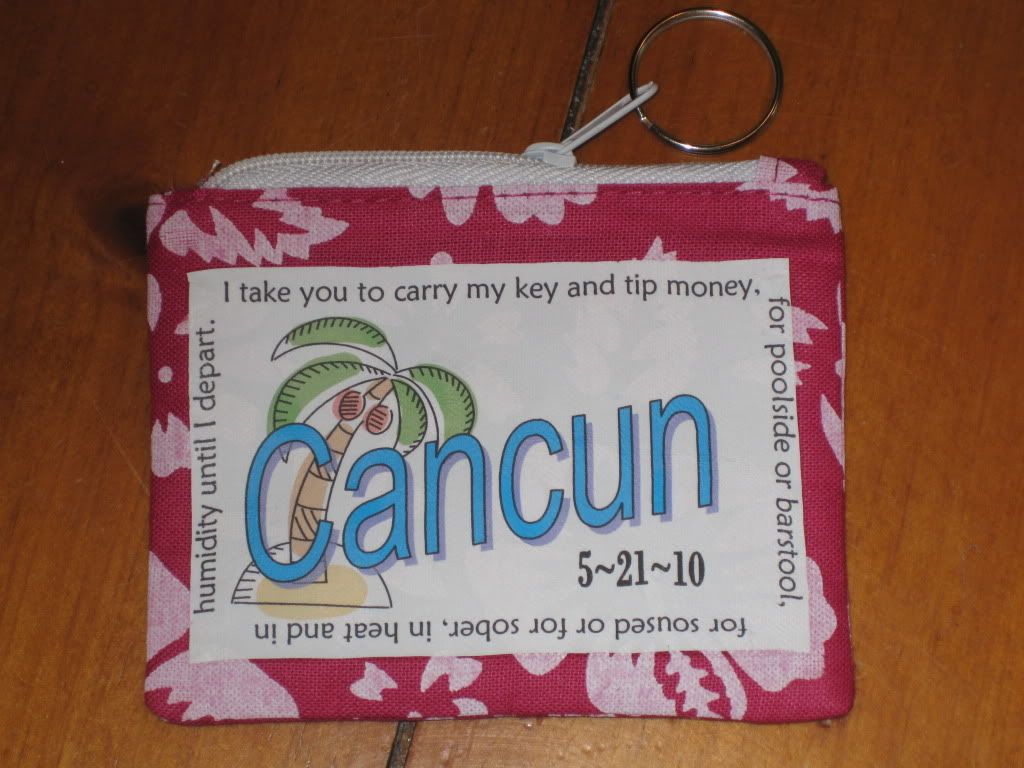 Koozies - each bag gets 2. Each bags gets one can and one bottle koozie. We had these printed at a local shop.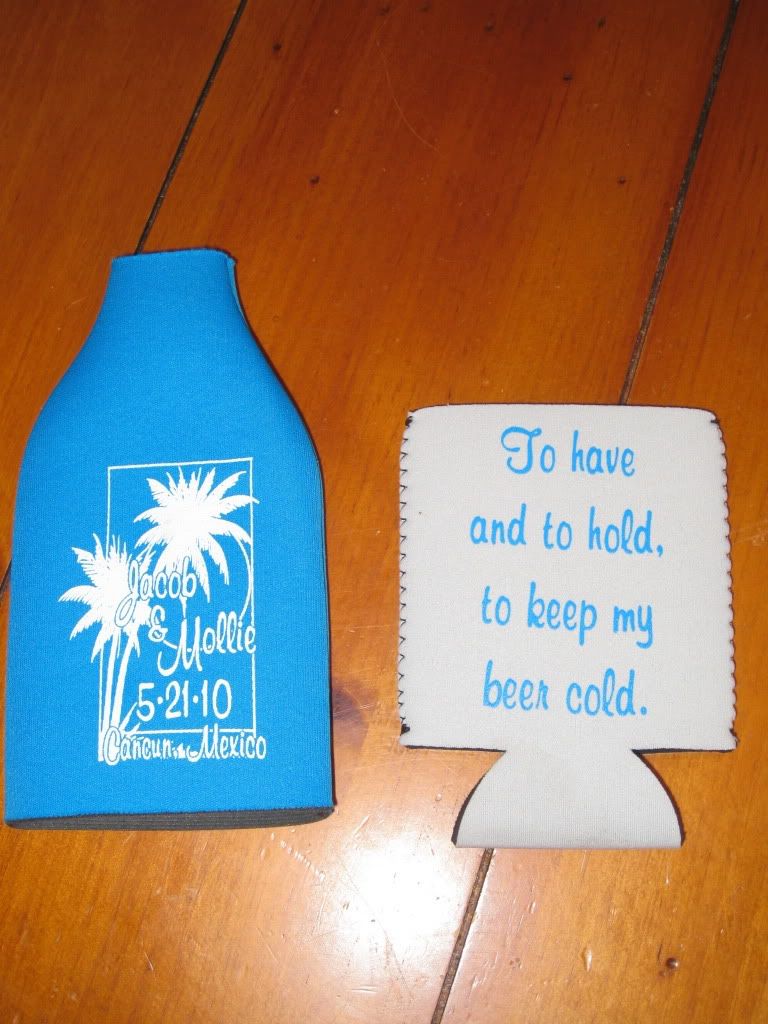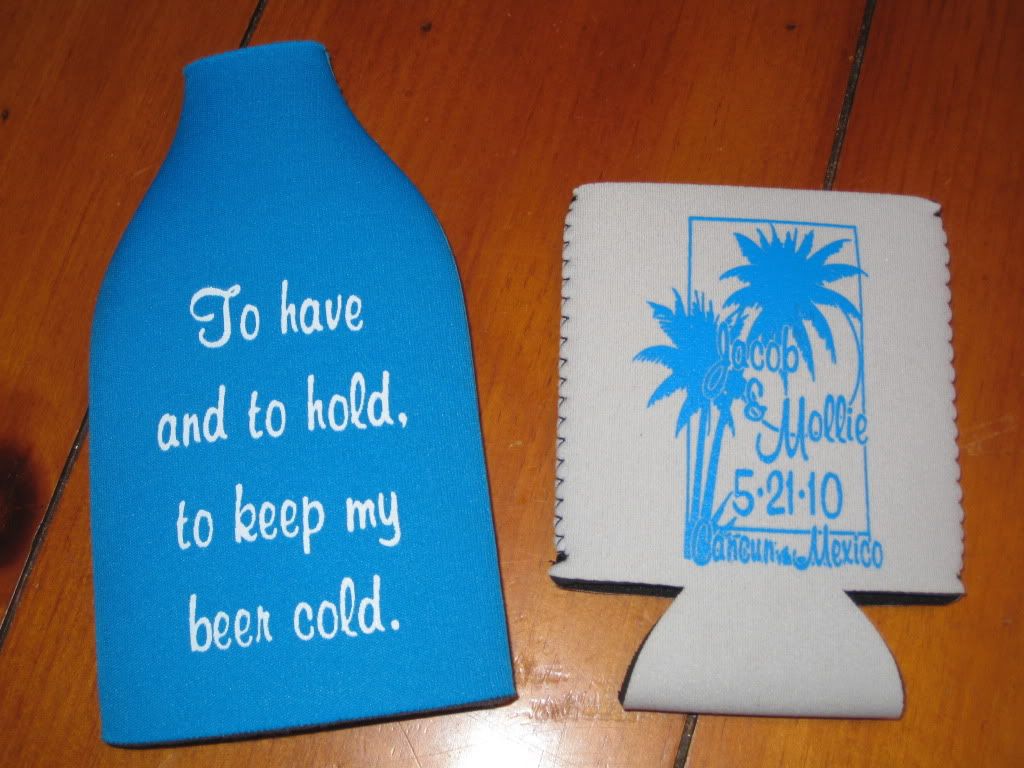 Other stuff:
Small picture album (damaged frieght store 4 for a $1)
Hand sanitizer (free)
Tissue (dollar store 8 for $1)
Traveler's Best wordsearch (Dollar store $1 each)
Webster's pocket english/spanish book (ebay $1 each)
Palm Tree pen (Oriental Trading Company)
That's all for now!!!