Just want to thank all of you who posted pics and templates. I could not have done this without you!
I was very lucky to have a printer I deal with at work offer to print my invites for me for free! That saved quite a bit of cash. With postage, graphics, paper and ribbon I think I was at $2.50 per invite.
Without further ado.
Here are the invites: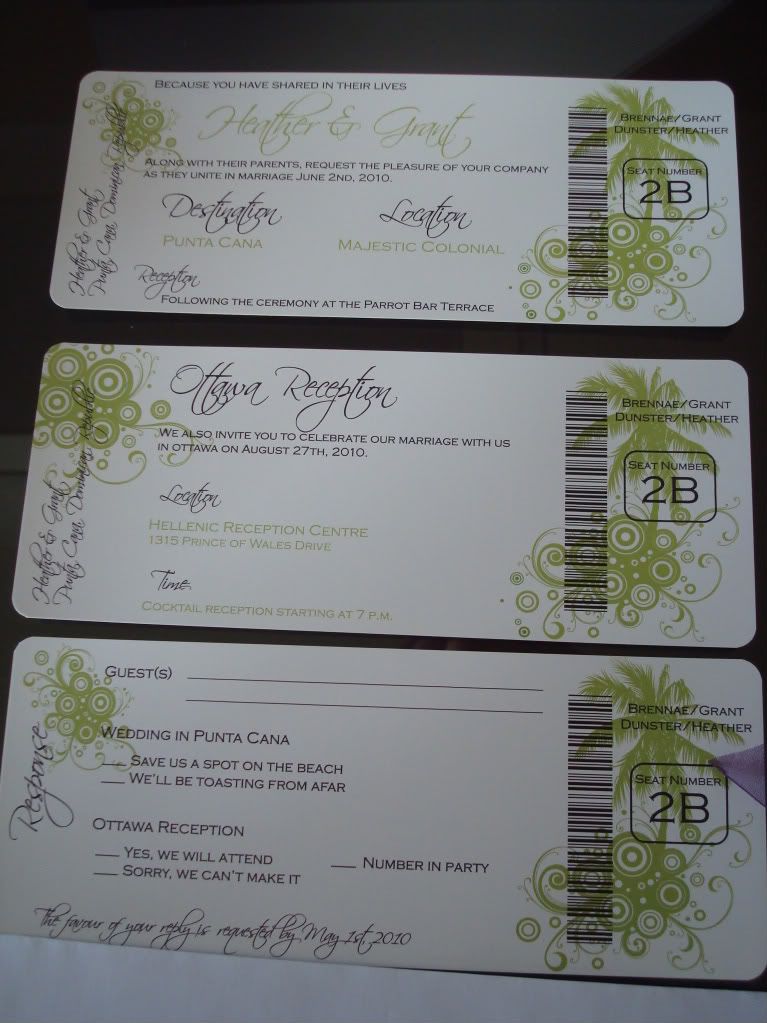 Here are all the pieces before it went together: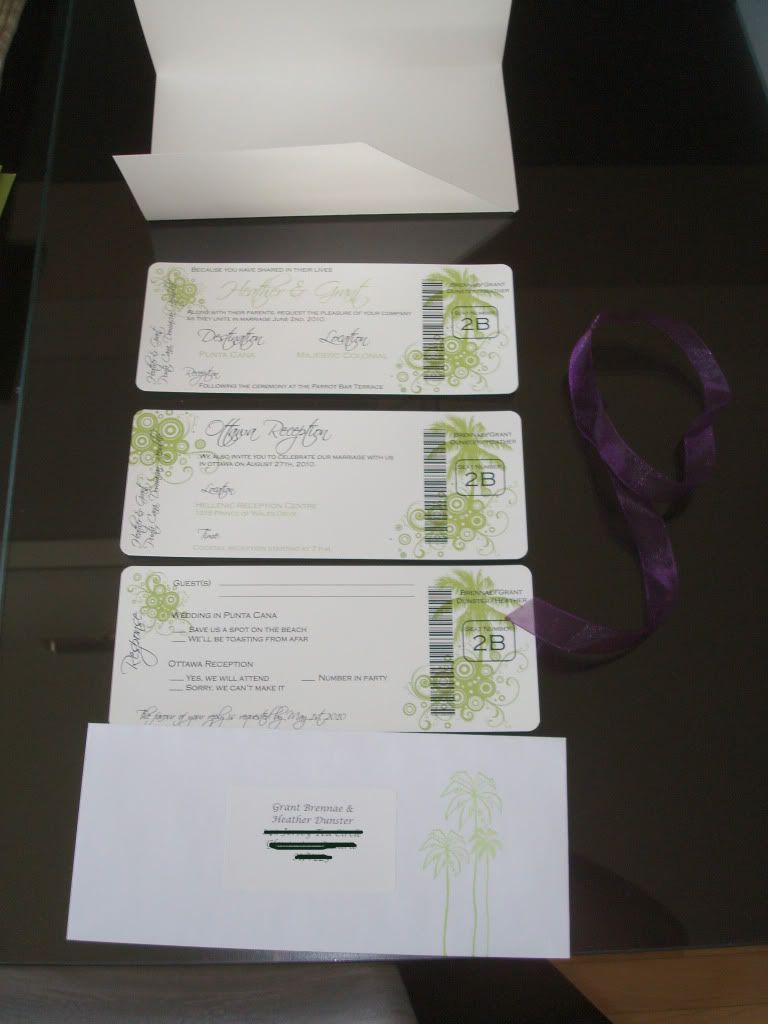 All wrapped up: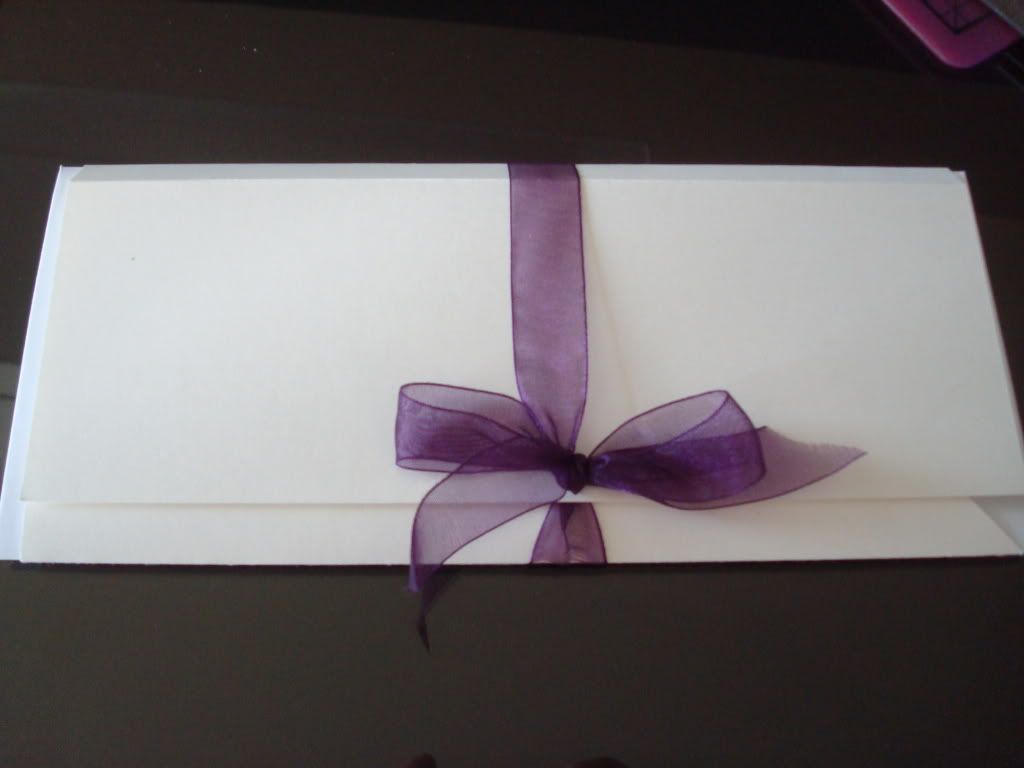 And my sweet pearlized green envelopes: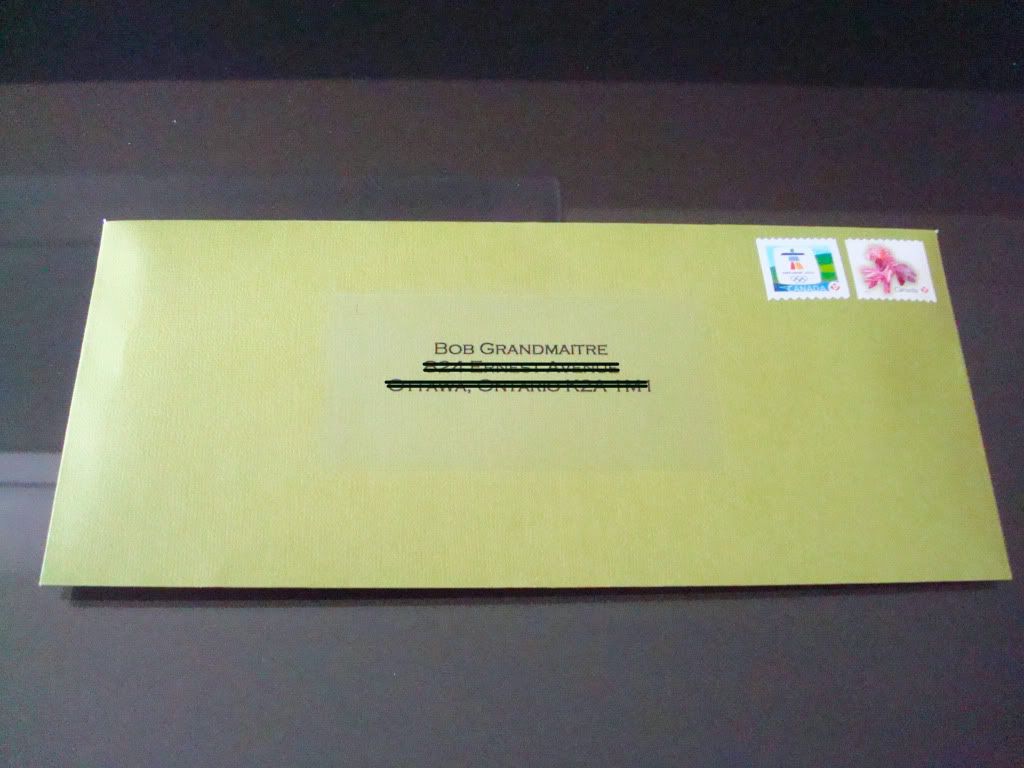 It's hard to see the colours in the photos but they are eggplant and chartreuse green. I designed everything in Adobe Illustrator so if someone wants the Illustrator template just PM me. It's too big to post on here.