Quote:
Originally Posted by SuperKate

Hey all, I'm a May 28, 2011 bride.

I think I'm in great shape so far. We booked our wedding at the Gran Porto Real/The Royal, sent out STDs and I have my dress!

Here's our STD. We got them from Ginger (BeyondDesign) on Etsy.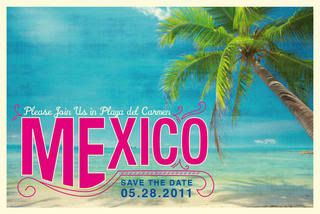 Sorry i meant to say the other day, I like these STD's :-)
We never did STD's as not many need to save the date but if i did i would have probably done something like this. I like the bordingpass one too so i thik it would have been a toss up.
Fantastic xox