I had the time of my life this past weekend! It all started about 3 months ago, I get a text from one of my MOH's telling me to reserve and block off the weekend of 11/21-11/22. They then tell me what to pack, "wear something comfortable during the day, Pack something nice to party in but it has to be white, and pack something comfortable to wear for the next day and be ready to get picked up by 10:30am". Easier said then done!
By 10:29am, I am standing out on the curb in front of my house, and one of my BM picks me up, we swoop up one of my MOH's and another BM. They still haven't told me anything about plans, and I dare not ask. At the end of the car ride, we end up in San Jose, CA at Santana Row! I"m still being obediant, but hyper and so overwhelmed, we head to a coffee shop, and there i see my other MOH, and 3 of my other BM's! (I have a total of 5 BM's and 2 MOH's)
I run up to them so shocked and i scream my head off hugging all of them, they say in unison, "SURPRISE #1!!!" At this point, i'm a total wreck, ballin' my eyes out, then they say to follow, and we head to this swanky hotel called Hotel Valencia!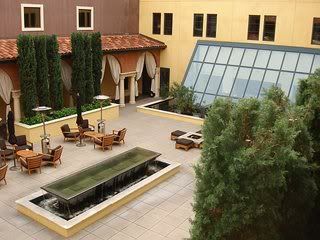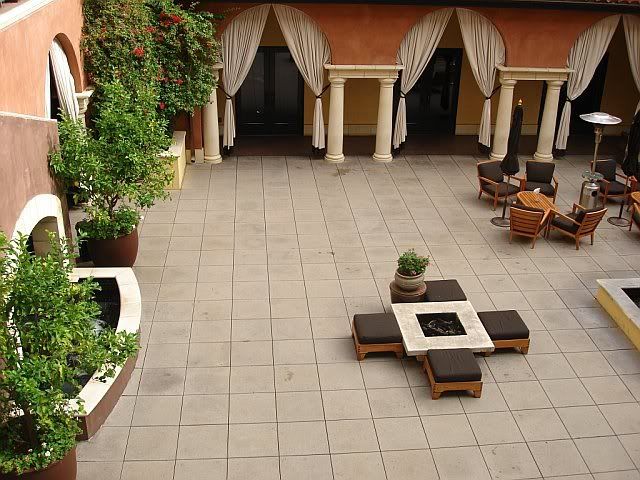 They instruct me to have a seat in the lobby, and they check in, and walk me up to the room. I only have enough time just to put my bags down, and they're leading me out the door again! As I follow up a flight of stairs, at the top I notice a sign
in unison again they all say "SURPRISE #2!" At this point, i'm about to fall out! for the next 3 hours, i'm in bliss! They treated me to the Parafango Treatment! after the treatment, we headed back to our room and we all get dressed and ready. At this point, I was so relaxed all i wanted to do was hang out in our swanky hotel room! They push me out the door, and we get to a restaurant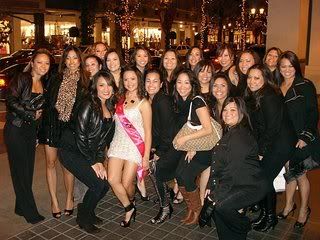 After the dinner, us 20 girls head back to our Hotel, and go to the Lounge called the V bar and and i'm lead to a room with 10 other of my girlfriends! My last and final surprise! And we danced the night away!!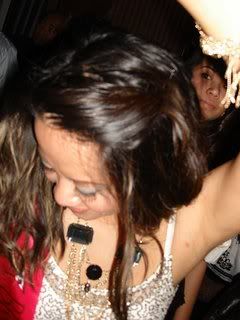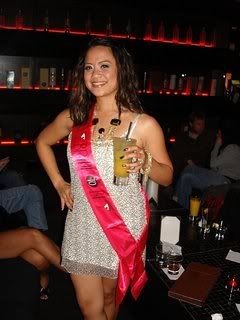 Thanks to these wonderful 7 Ladies, I had my last FLING before the RING!