FINALLY!!!
We finished our message in a bottle/boarding pass invites. The formal invitation is the "message in a bottle" and the boarding passes are the RSVP card and information about the resort. I think they turned out great
I took a LOT of ideas from this forum - and I give full credit to those brides who's ideas I borrowed. Thank you all so much!!
All the bottles:
Close up of the charms on the bottles - there is also a sand dollar one and some smaller starfish and fishes.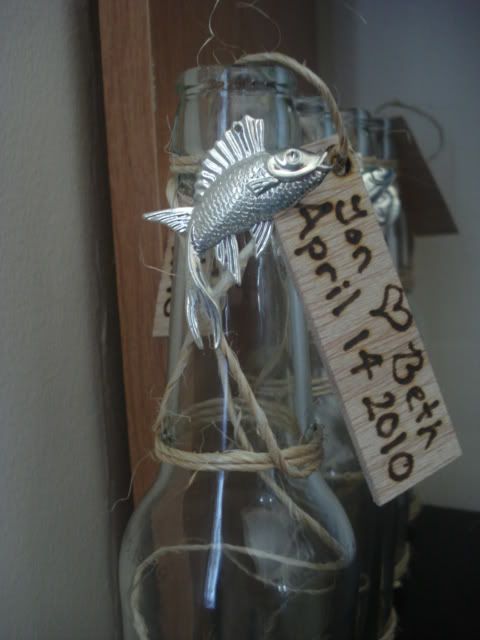 Supplies for in the bottles (minus the sand)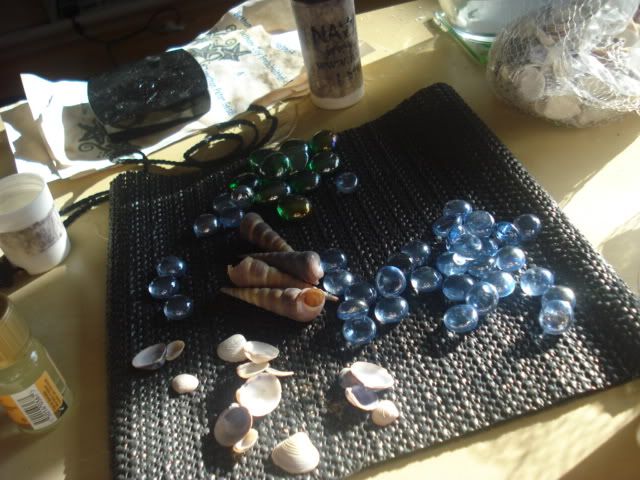 Formal invite + wording : Thanks to whoever on here I stole the wording from
Complete boxed invite: