Everything I have is brand new and never used. Now that I am getting married here, I don't need any of these items.
Hair Flowers
White real touch lily on an alligator clip. Flower measures about 6" across-$15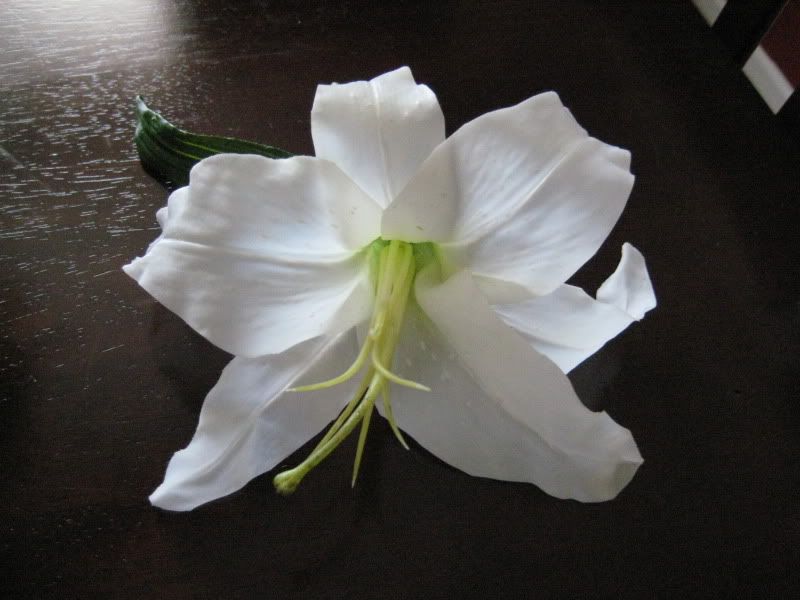 White real touch lily flower head- I bought this to match the hair flower, to use on my cake- $12
(looks exactly the same as above)
White feather and organza hair flower- measures about 4.5-5" across-$25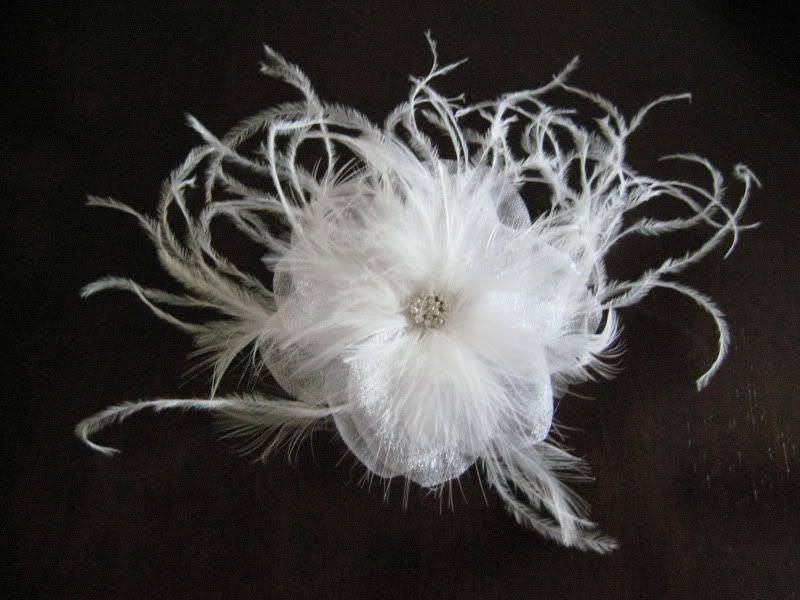 Palm leaf favor bags- 20 for $35
Orchid strands- I bought these from another bride on the forum for $30. The other bride said that there are 16 strands, with 10 orchids on each, but I didn't unwind all to check. When I was unwinding one of the strands to look at them, my 1 year old son crawled through them and tangled them beyond recognition. I had to cut it apart. All of the orchids from it are still glued to the fishing line, and just need to be tied back together. asking $25 or best offer. (picture is of the ones I cut)
TTD- purchased from Target. This dress is amazing! I really would consider using it as my real wedding gown if I didn't already buy my other one (and was still getting married at the beach.) I don't have a pic of the back, but it even has a cute little train. It doesn't come with the sash that is pictured, and its a size 12 but runs very large. It should fit a street size 14 perfectly.-I think I paid $50, so I would like the same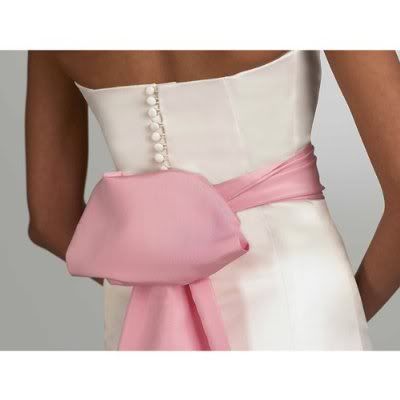 First come, first serve, and I will calculate shipping when you pm me. Thanks!