Well I've almost completed the postcards that I will be using for our guestbook. I got this idea from the Michael's website, of course, modifying it. The only thing left to do is glue the white paper to the colored paper. We didn't have glue at the cottage so we'll finish it next weekend.
I used up some leftover cardstock from our invitations, cut the paper to proper sizes. My mom and I got some stickers at Michael's which were on sale 2 packages for $3.50. So we picked up 4 packages so that we would have enough. We cut the edges of the white paper with the fancy scrapbooking scizzors that I already had and placed the stickers on them. Next, I took some scrapbook paper that I already had, chose some colors, cut them up, and voila, a nice colored background for the white paper.
I was thinking of writting everyone's names on the back and use them as place cards for the reception. What do you think of that? We'll just have someone tell them to flip them over to write messages.
I think they turned out pretty cute and all it did cost me was the price of the stickers $7 because I used stuff I already had.
Here's a few pics:
My mom and I working away!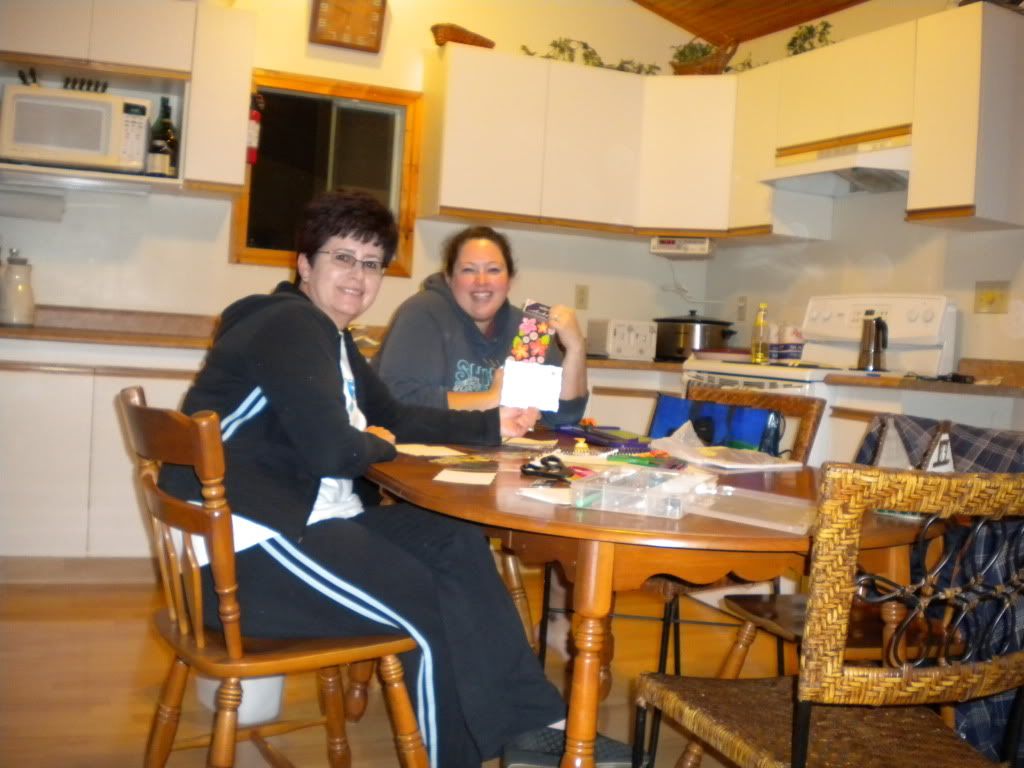 The cards before adding the colored paper. I was going to leave them like this, but the paper is sort of flimsy so we added the colored paper for firmness and extra pop of color.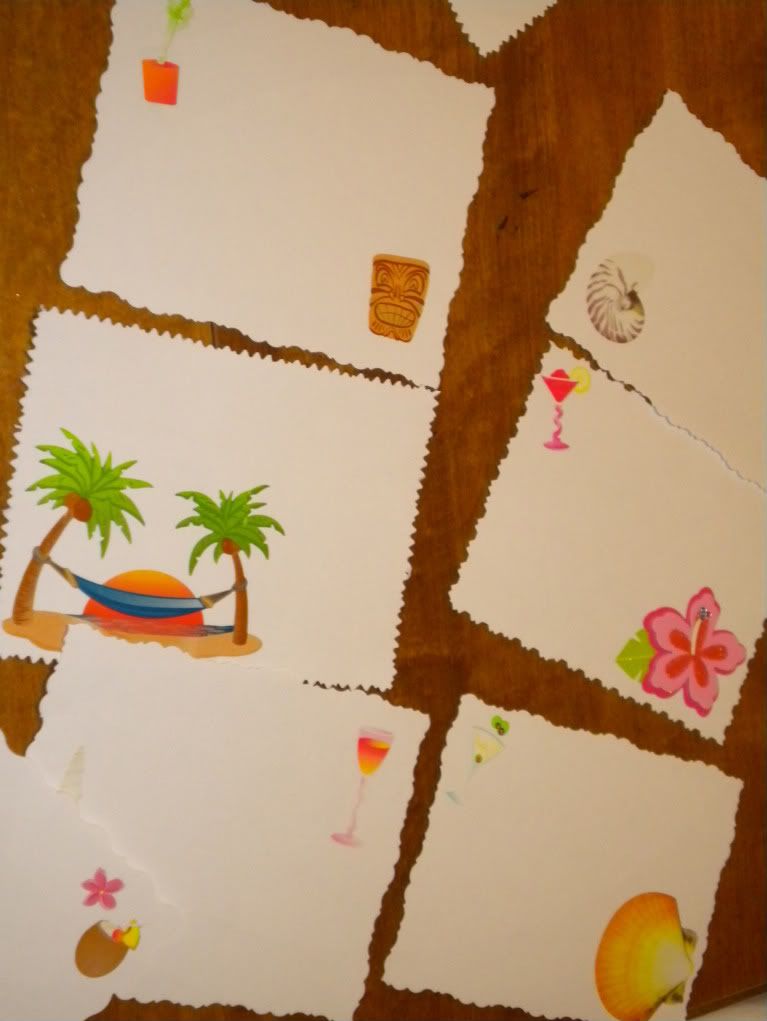 The spread of stuff.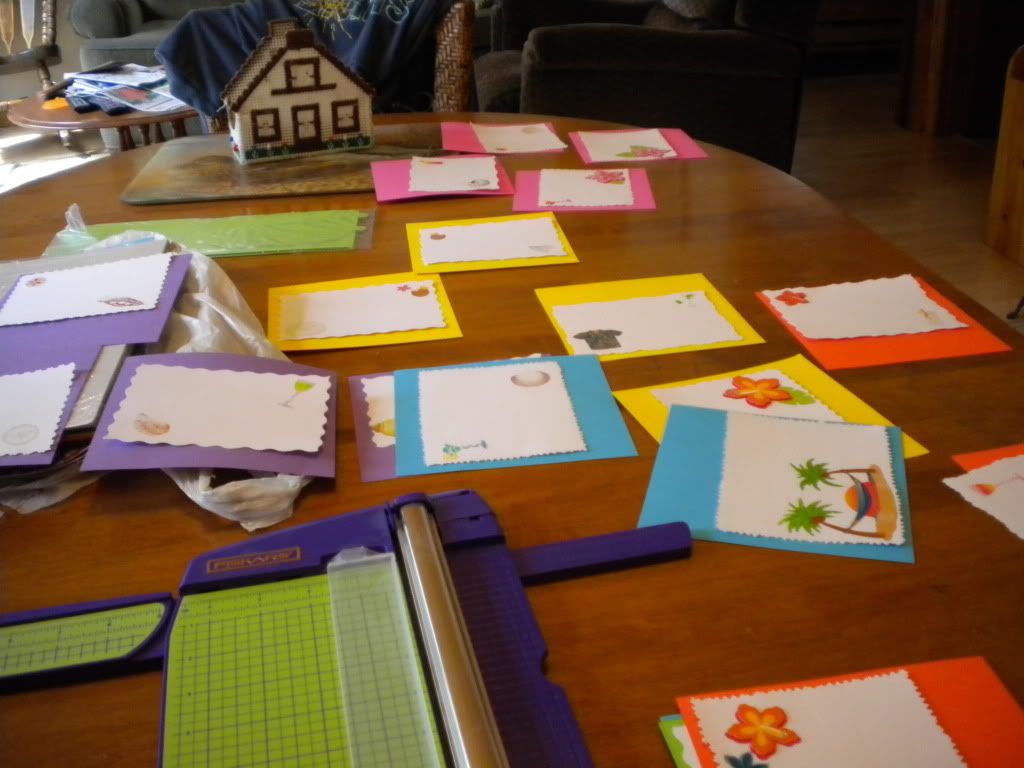 Some of the completed cards close-up.
We made 24 cards and if we need more, it'll be no big deal because I have lots of stuff.
I figured this would be an easy thing to pack in a suitcase. I'll put them in a book or something. I plan to put them all in a scrapbook when I get home. I think it'll make for a nice guestbook when it's all said and done.
Anyway, I just wanted to share!!