So I went back and forth with the idea of doing DYI rhinestone tanks for myself and my bridal party. I went on etsy and found this seller...
CustomBlingApparel on Etsy - Custom Bling Apparel For Everyone
She made me 5 custom tanks, and they turned out awesome!!! See pics below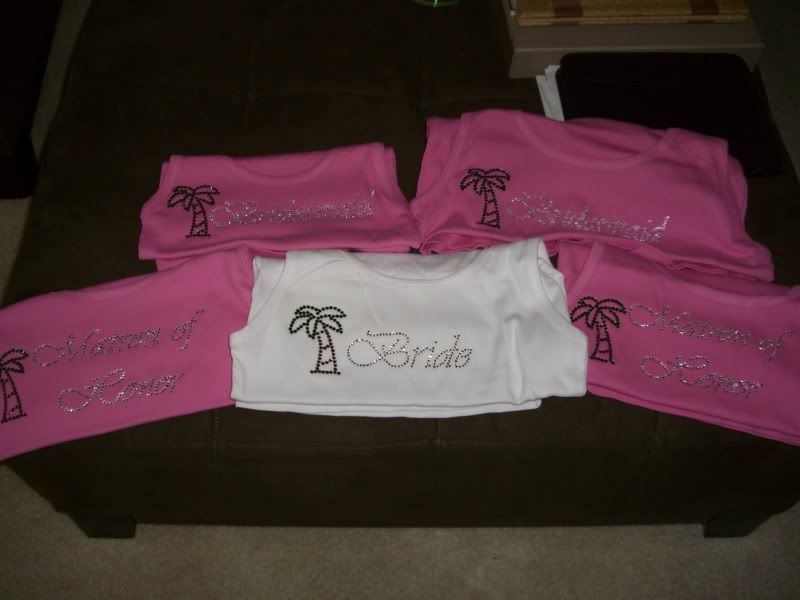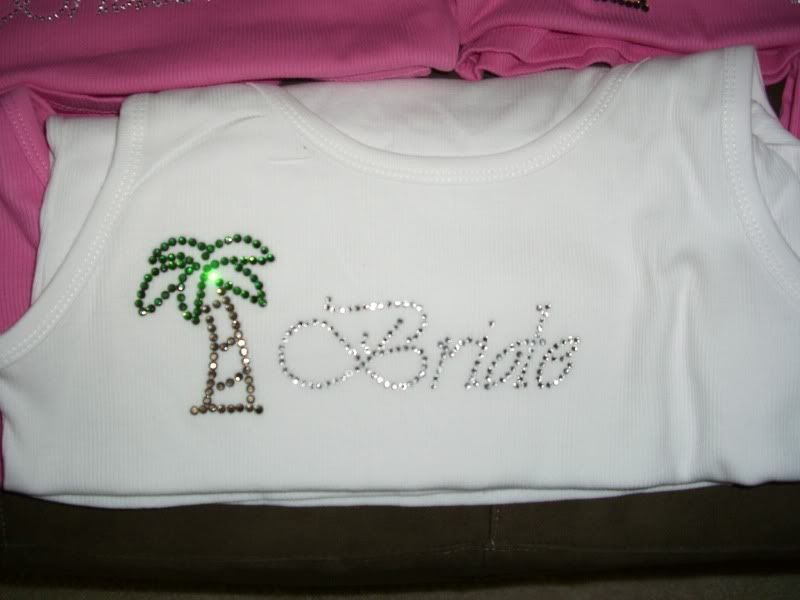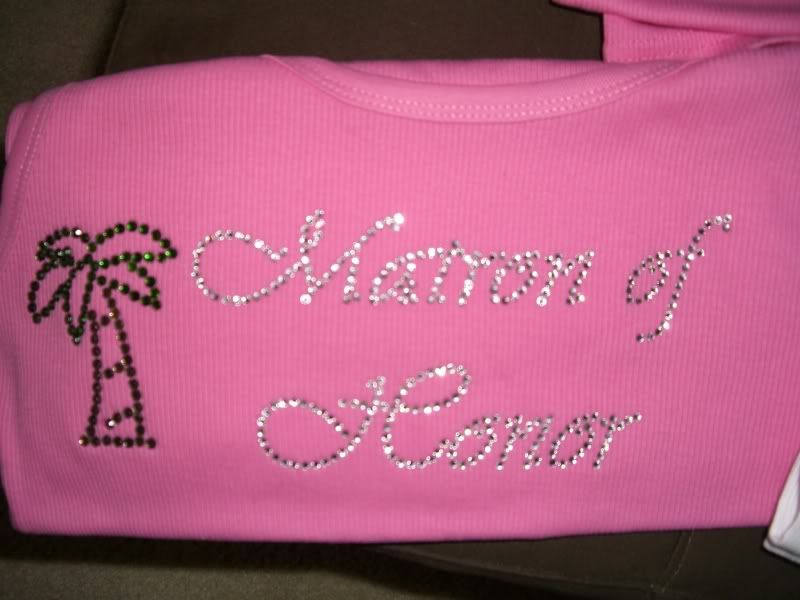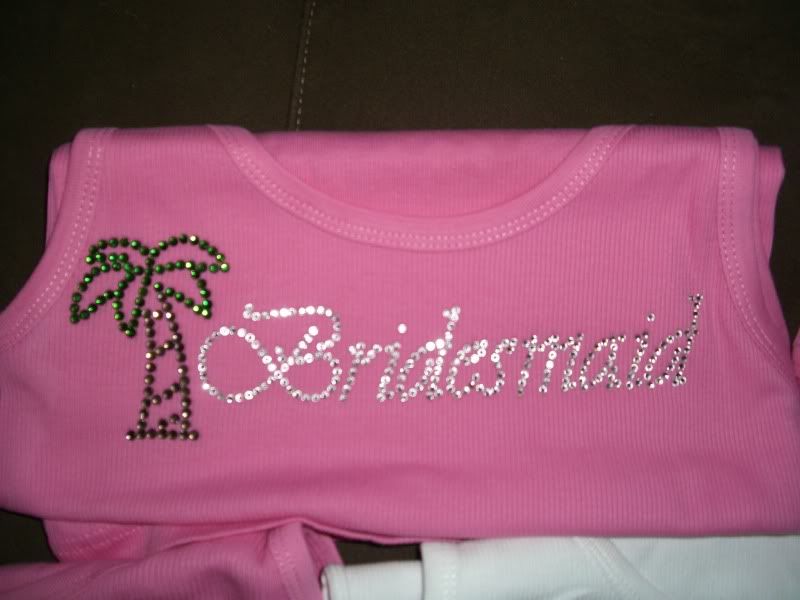 I searched for necklaces for my bridal party and this is what I found to go with my hibiscus theme. Another good find on etsy...
2BellesBeads on Etsy - Handcrafted Metal & Gemstone Jewelry
Here are some pics...
Here is my Tiffany necklace and matching bracelet...