So I went back and forth with the idea of doing DYI rhinestone tanks for myself and my bridal party. I went on etsy and found this seller...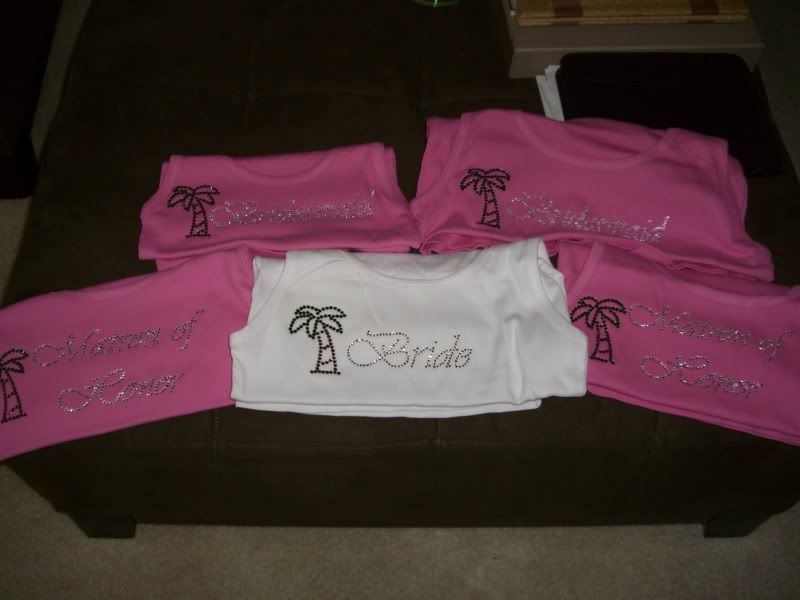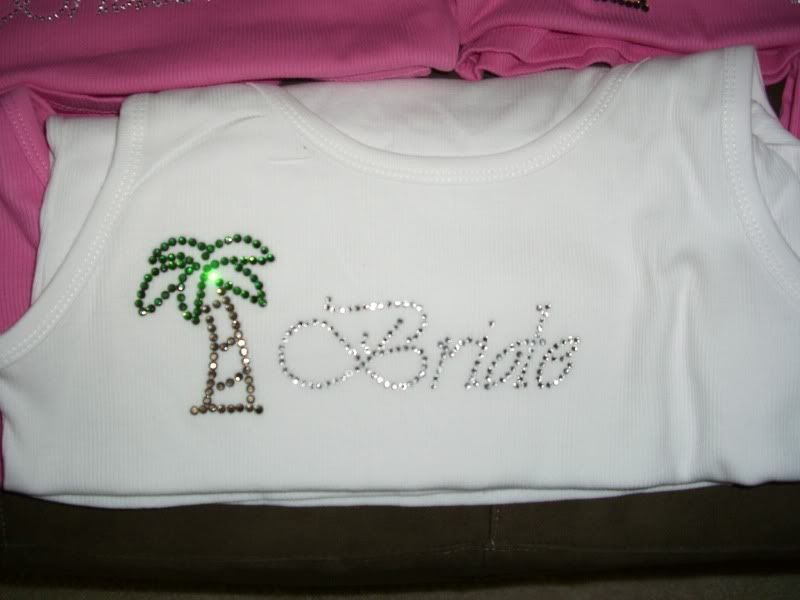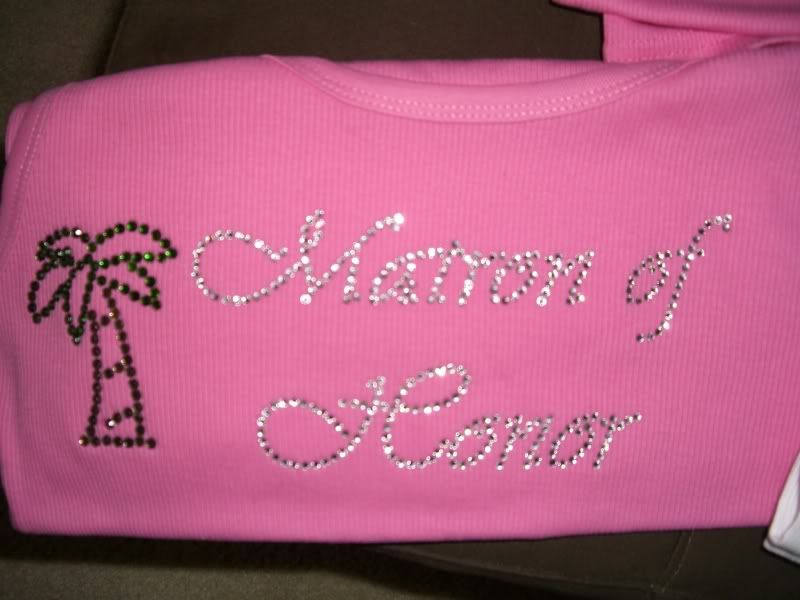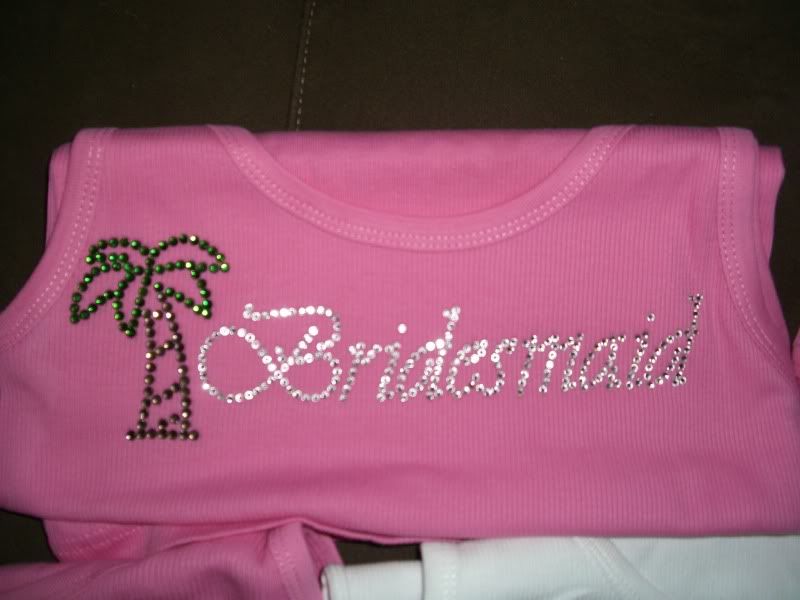 I searched for necklaces for my bridal party and this is what I found to go with my hibiscus theme. Another good find on etsy...
Here is my Tiffany necklace and matching bracelet...