So now that my wedding is only 2 weeks away (YIKES!) I need to make the final decisions on flowers are all that. I am torn between two different bouquets. The first one is more expensive ($150) but is more "special"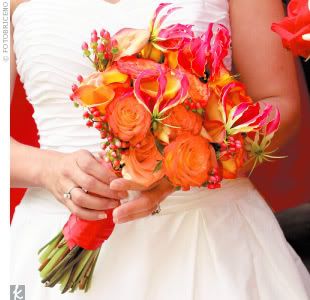 However our centerpieces are 3 gerber daisies per vase/table and I'm using the image of a single gerber daisy on our placecards & welcome letter. My mom doesn't think the gerber daisies are "special" enough. However this bouquet is also cheaper at $95: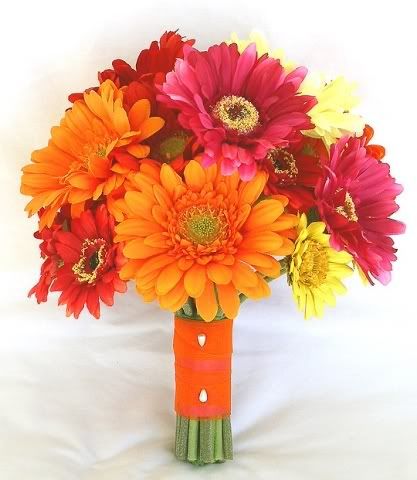 Which do you think I get?