Hi Ladies! I just wanted to share my luggage tag and brochure STDs!
Here are my luggage tags. To personalize them I had stickers with our pictures done with the date and SAVE THE DATE printed on them.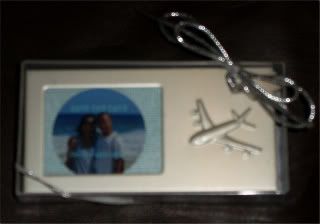 I also wanted to do a brochure to give our guest more information about the Dreams resort. THANK GOD for Vista Print. Vista Print is so easy and affordable too!