I got my TTD dress in the mail a few weeks ago, and I think it's going to be perfect- I'm so excited. It's a little big, so alterations are a must, but here it is: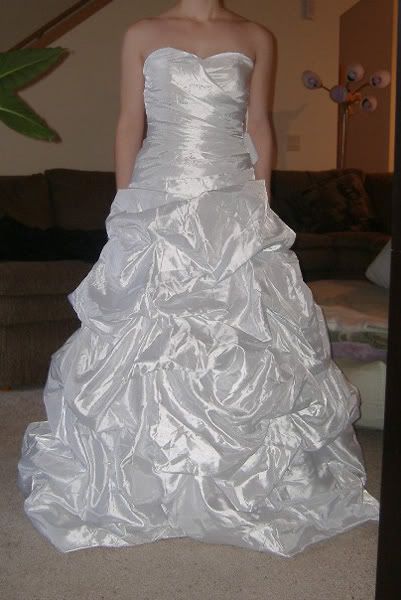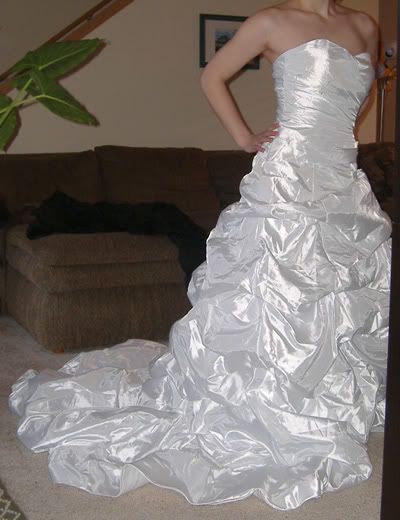 I purchased it from one of our very own BDW members!
It's a nice, HUGE, dress that I think will be lots of fun to drag around underwater. LOL, DH will have a helluva time helping me out of the ocean I think.
And, because I am completely obsessed, here's my ceremony day dress: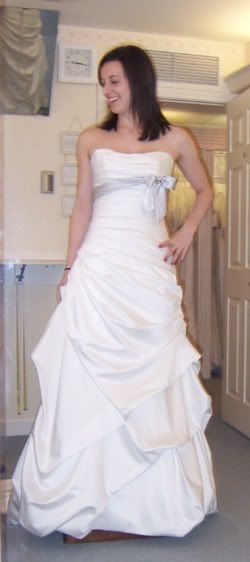 it seems so tiny!