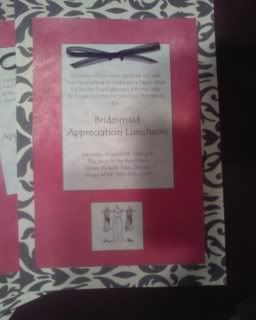 I made these for my bridesmaids!
Got the black and white paper at Hobby Lobby for .29 a piece and then printed the pink on computer paper (made the invite on word) I made 12.
Ribbon cost me $1.99 and the long ribbon punch was $6.99
cost me about $1.50 per invitation.