I decided early on that I wanted Floramatique flowers for my DW.
I decided this based on the fact that when we are there, it will be Cuba's winter, and I was not comfortable with rolling the dice on this one - as wedding flowers have such a presence in pictures - my thought - I spent $X on a dress, $X to get there, $X to bring my own photographer... etc etc... the pictures HAVE to look good.
When I finally decided that I was going to spend the money on this - Sadly, I was too late for [a company]. I then began the quest to find a vendor - locally - hoping for a Canadian florist - to avoid duty charges.
This is about the time I found Bridal Blooms By Laura - She is located outside Toronto Ontario - which is about four hours from where I live - but I would not have to pay duty charges....
Over the past few months, a couple of breakdowns (you all know about the bridesmaid dress dilemma), a ton of emails, and then a complete redesign of my flowers to accomodate our new 'light pink flamingo' bridesmaid dresses.
This morning I received my teaser pics of my wedding flowers.
Without further ado.....
MY BOUQUET: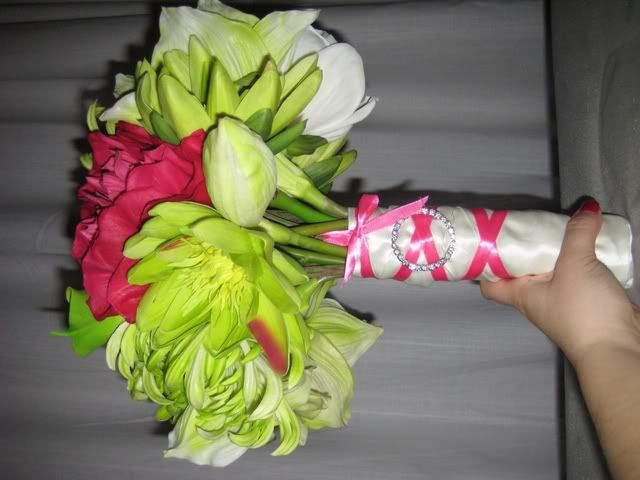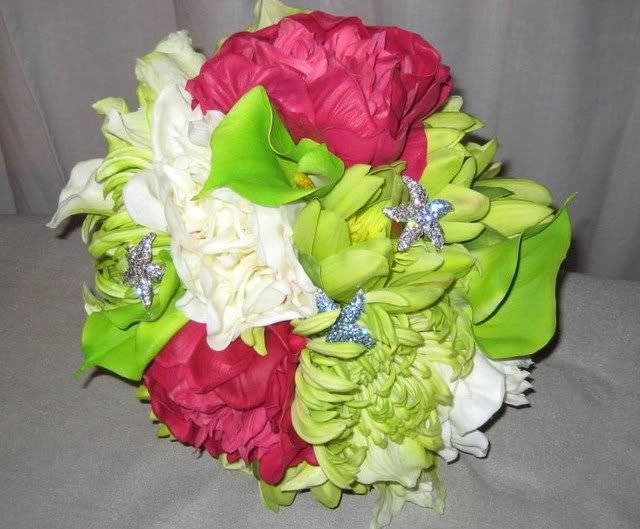 BRIDESMAID BOUQUETS: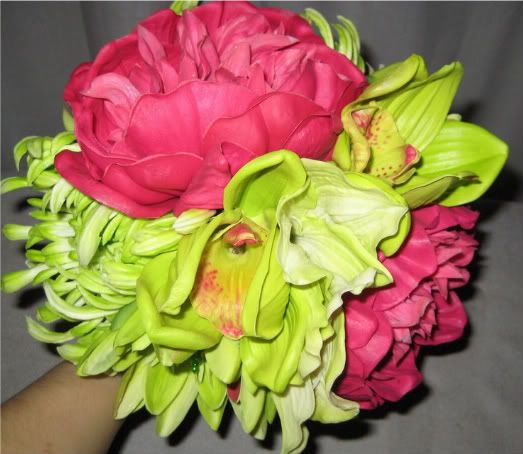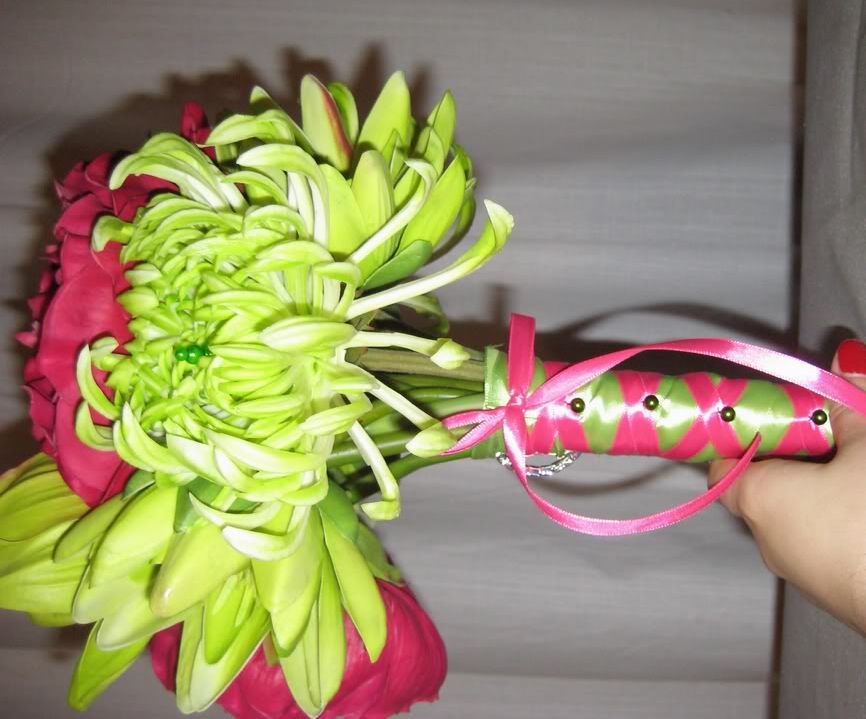 TOSS BOUQUET:
.....continued.....