This is what I've been working on lately. I'm working on a pre-travel brochure to send to people along with the luggage tags but I'm not finished it yet
My first aid kits. They will have bandaids, alcohol cleaning wipes, immodium, tylenol, advil, pepto bismol tablets, and rolaids.
Lip balm I bought from Michaels and made labels for. I also added a little bling on the left side of them (hard to see in the pic)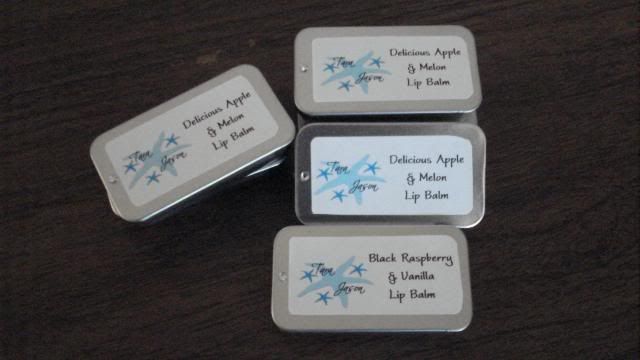 Sunscreen - I bought the bottles from Superstore (Canadian) and filled them with sunscreen myself.
Luggage tags - I will send each person 2 once they have booked along with a pre-travel info brochure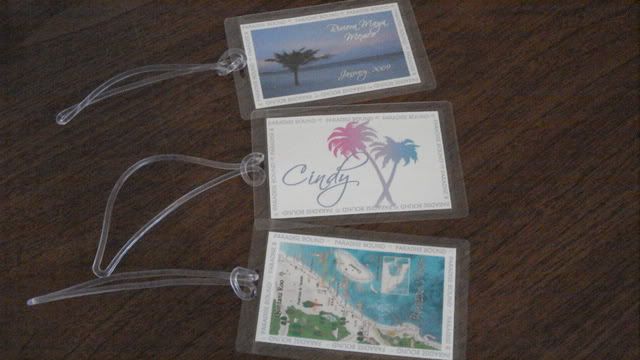 Bubble Bath - Bought the tubes really cheap (10 for $1), cleaned them out (they had bath gel and stuff in them) and filled them with bubble bath.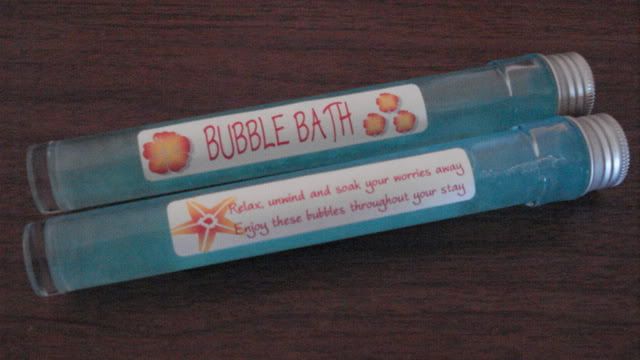 I'm having SO much fun with all this DIY stuff!! There are a few projects left so I'll post more when I get there.
Thank you ALL so much for the wonderful inspiration on this site!! It's the best thing I've come across in planning our DW!!