Here are some options I was thinking about..
there are a lot of options in these pictures!
Obviously the shirts.
Heels, heeled sandals or sparkly flat flip flops
Faded jeans or dark jeans. - in looking at the pics I think dark jeans, faded jeans show the light spots too much
honest opinions please!
#1
black shirt, black heeled sandals, dark jeans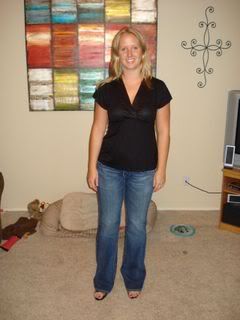 #2
purple tank, dark jeans, heels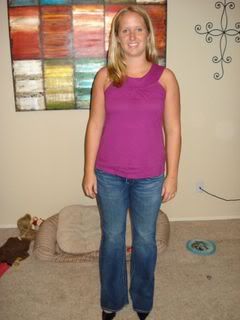 #3
purple tank, dark jeans, sparkly flat sandals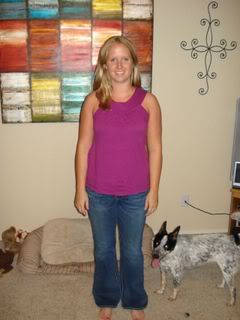 #4
purple tank, faded jeans, sparkly flat sandals
#5
white button up, faded jeans, sparkly flat sandals
#6
orange shirt, faded jeans, sparkly flat sandals